Source:
Syfy schedulebot
TUESDAY MOVIE MARATHON NOVEMBER 15, 2011 ON SYFY
09:00 AM
Fire Serpent
Robert Beltran
and
Nicholas Brendon
star in this sci-fi tale about a fire creature unleashed on Earth as a result of a solar flare.
Cast includes Nicholas Brendon, Sandrine Holt, Randolph Mantooth, Robert Beltran, Lisa Langlois, Patrice Goodman and Richard Clarkin.
11:00 AM
Fireball
A fire inspector teams with a Fed to track down a psychopath who has the ability to start fires at will.
Cast includes
The Vampire Diarie's
Ian Somerhalder, Lexa Doig, Aleks Paunovic, Aaron Pearl,
Falling Skies'
Colin Cunningham, Julia Arkos, Stephen E. Miller, Julian Christopher and Linda Darlow.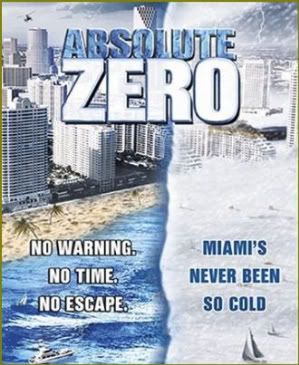 01:00 PM
Absolute Zero
Erika Eleniak
and
Jeff Fahey
star in this sci-fi thriller about a natural-weather disaster in Antarctica that threatens Earth.
Cast includes Jeff Fahey, Erika Eleniak,
Stargate SG-1's
Bill Dow, Jessica Amlee, Michael Ryan, Fred Ewanuick, Brittney Irvin, William MacDonald, John B. Lowe and Matthew Walker.
03:00 PM
Category 6: Day Of Destruction - Part One
The nation's chief meteorologist (
Brian Dennehy
) learns that three potentially devastating weather systems will likely converge over Chicago and flatten the city in this overblown disaster flick, but a colossal power outage in the area makes it nearly impossible to warn people who live there of the impending disaster.
Cast includes Thomas Gibson, Nancy McKeon, Chandra West, Brian Markinson, Nancy Anne Sakovich, Randy Quaid, Dianne Wiest and Brian Dennehy.