Source:
BBC America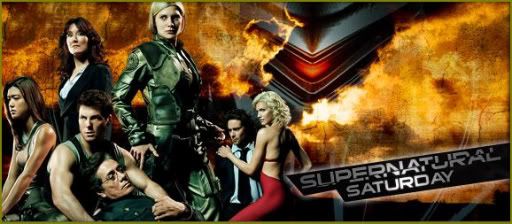 BATTLESTAR GALACTICA - BBC AMERICA VIDEO: 'Scar' Sneak Peek Airs Saturday, October 8, 2011 at 8/7C
Starbuck and Kat find themselves in a head-to-head competition to take down a deadly target: a particularly fierce and elusive Cylon Raider the crew has nicknamed "Scar."
Galactica protects miners who are extracting vital metals from an asteroid from Cylon attacks perpetrated by a deadly, battle-savvy Raider nicknamed Scar. Elsewhere, Kara Thrace butts heads with Lt. Katraine (Luciana Carro).
Guest stars include Luciana Carro, Bodie Olmos, Christopher Jacot, Sean J. Dory and Christian Tessier.