Source: Syfy
schedulebot
SANCTUARY - SYFY: OCTOBER/NOVEMBER 2011 SCHEDULE
NOTE: Updated October 30, 2011
Oct 7 10:00 PM
Tempus
Oct 8 12:00 AM
Tempus
Magnus goes to 1898 London to try to stop Adam Worth from saving his daughter, which would alter the current time line in the Season 4 premiere.
With thousands of Abnormals running free and causing a great deal of trouble for the world, Magnus comes to the understanding that she and the rest of the team must step outside the normal procedures in order to create order.
Guest stars include Ian Tracey and Fraser Aitcheson.
Oct 14 10:00 PM
Uprising
Oct 15 12:00 AM
Uprising
As Hollow Earth Abnormals continue to arrive at the surface in droves, Will, Henry, Kate and Bigfoot scramble to prevent all-out war with the Lotus Security Forces. All the while, they are worrying about the whereabouts and safety of Magnus who was last seen heading to Praxis just before the city was destroyed.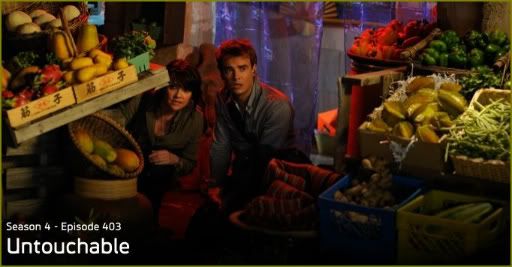 Oct 21 10:00 PM
Untouchable
Oct 22 12:00 AM
Untouchable
Magnus must explain a mission that went awry to a UN official as the Sanctuary faces scrutiny following the barely averted Abnormal uprising; Will's girlfriend turns up with an unforeseen problem.
Magnus and Will are forced to defend a failed mission to a government inspector who is seeking to cut off the Sanctuary's funding; Henry receives a surprise visit from an individual who is in possession of shocking information.
Guest stars include Brian Markinson and Pauline Egan.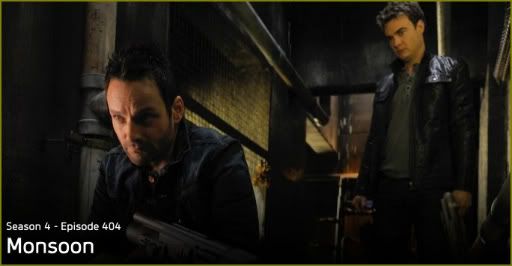 Oct 28 10:00 PM
Monsoon
Oct 29 12:00 AM
Monsoon
A hostage situation unfolds when Magnus flies to a remote island off of Africa to meet the Sanctuary's new financial adviser; a shipping container mix up has Will and Henry tracking a missing Abnormal.
Magnus takes a trip to a remote island in Africa in order to meet with the Sanctuary's new top-secret financial advisor, but her life is soon put in danger when she gets caught in the middle of a deadly hostage situation.
Guest stars include Pascale Hutton, Martin Cummings, Carlo Rota and John Novak.
Nov 4 10:00 PM
Resistance
Nov 5 12:00 AM
Resistance
Magnus and Henry encounter a mysterious abnormal...and an old friend whose loyalties are in question. Sanctuary Friday at 10/9c.
The team tracks an Abnormal fugitive, and discovers that Tesla (Jonathon Young) is the head of a secret research lab for a Homeland Security agency that conducts tests on Abnormals.
While on the hunt for an Abnormal fugitive, the Sanctuary team runs into a new agency dedicated to tracking and restraining Abnormals; the team infiltrates a secret testing facility and encounters a mysterious and deadly creature.
Guest stars include Jonathon Young and Zak Santiago.
Nov 11 10:00 PM
Homecoming
Nov 12 12:00 AM
Homecoming
Two flying Abnormals land on the Sanctuary seeking Magnus' help; Will is temporarily blinded during a riot in Monrovia.
Will is caught in a local political riot while traveling abroad on Sanctuary business; Magnus is filled with suspicion when a pair of dubious flying Abnormals land at the Sanctuary and ask for help with a questionable scheme.
Guest stars include Caroline Cave, Alex Ferris and Adam Greydon Reid.
Nov 18 10:00 PM
Icebreaker
Nov 19 12:00 AM
Icebreaker
Guest stars include Michael Patric.
Nov 25 10:00 PM
Fugue
-
The Musical Episode!
Nov 26 12:00 AM
Fugue
Nov 29 10:00 PM
Chimera