Source:
CBS
You Tube channel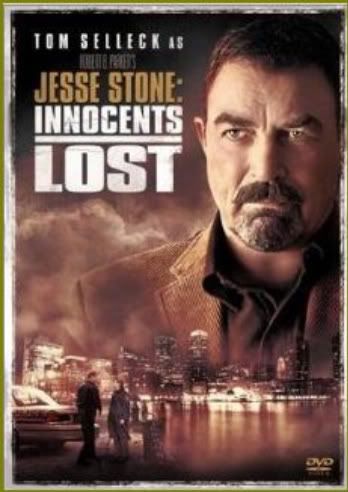 TOM SELLECK - CBS VIDEO: "Jesse Stone: Innocents Lost" Movie Trailer # 2 Premieres Sunday, May 22, 2011
A reinstated police chief battles his own demons while investigating the death of a teenage girl on the next installment of Jesse Stone.
JESSE STONE: INNOCENTS LOST, the seventh in the series of television movies starring Emmy and Golden Globe Award winner Tom Selleck as Police Chief Jesse Stone, will be broadcast Sunday, May 22 (9:00-11:00 PM, ET/PT). The series includes "Stone Cold," "Jesse Stone: Night Passage," "Jesse Stone: Death in Paradise," "Jesse Stone: Sea Change," "Jesse Stone: Thin Ice" and "Jesse Stone: No Remorse." The movies are based on characters created by the late Robert B. Parker in the best-selling series of books.
Ex-New England police chief Jesse Stone (
Tom Selleck
) investigates the apparent suicide of a teen girl he once tried to help. Her body is found in her car near Jesse's house, but Jesse doesn't believe she took her own life. Meanwhile, a new chief arrives, much to the dismay of Jesse's former colleagues.
Cast includes Tom Selleck, Kerri Smith, Benjamin Charles Watson, Jeff Geddis, Gloria Reuben, Gregory Richardson, Rae Ritke, Kathy Baker, Kohl Sudduth, Stephen McHattie, William Devane, William Sadler,
Warehouse 13's
Saul Rubinek, Mark Blum, Eileen Boylan and Reggie (as Joe the Dog).