Source: Syfy
schedulebot
SYFY: SciFi Movie Marathon Saturday, June 4, 2011 - Premiere: Red Faction: Origins!
09:00 AM
Star Runners
Space smugglers transport cargo---a woman with special powers---that puts them at odds with an evil government. Matters get worse when the trio crashes onto a planet inhabited by carnivorous insect creatures.
Cast includes
Star Trek Enterprise's
Connor Trinneer, James Kyson-Lee, Toni Trucks and Aja Evans.
11:00 AM
Mutant Chronicles
A soldier (
Thomas Jane
) and a monk (
Ron Perlman
) lead a mission to save humanity from undying mutant hordes.
Cast includes Thomas Jane, Ron Perlman, Devon Aoki, Sean Pertwee, Benno Fürmann, John Malkovich, Anna Walton, Tom Wu and Steve Toussaint.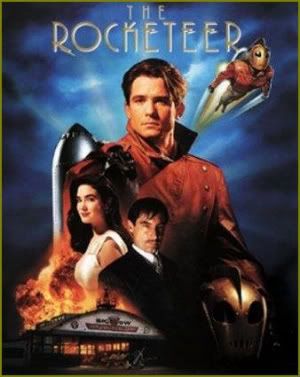 01:30 PM
The Rocketeer
In 1938 Los Angeles, a pilot (
Bill Campbell
) finds a rocket-pack that enables him to fly.
Cast includes Bill Campbell, Jennifer Connelly, Alan Arkin, Jon Polito, Timothy Dalton, Paul Sorvino, William Sanderson, Margo Martindale, Melora Hardin, Terry O'Quinn, Ed Lauter and James Handy.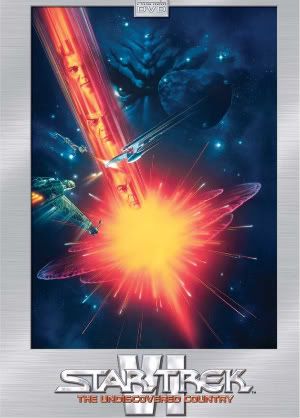 04:00 PM
Star Trek VI: The Undiscovered Country
The Enterprise leads a battle for peace. After years of war, the Federation and Klingon empire prepare for a peace summit. But the prospect of intergalactic glasnost with sworn enemies is an alarming one to Captain Kirk. "
They're animals
!" he warns. When a Klingon ship is attacked and the Enterprise is held accountable, the dogs are war are unleashed again, as both worlds brace for what may be their final, deadly encounter.
Guest cast includes Kim Cattrall, Mark Lenard, Brock Peters, Leon Russom, Kurtwood Smith and Christopher Plummer.
06:30 PM
Total Recall
Futuristic thriller about a man (
Arnold Schwarzenegger
) whose memories may not be real.
Cast includes Arnold Schwarzenegger, Rachel Ticotin, Sharon Stone, Ronny Cox, Michael Ironside and Marshall Bell.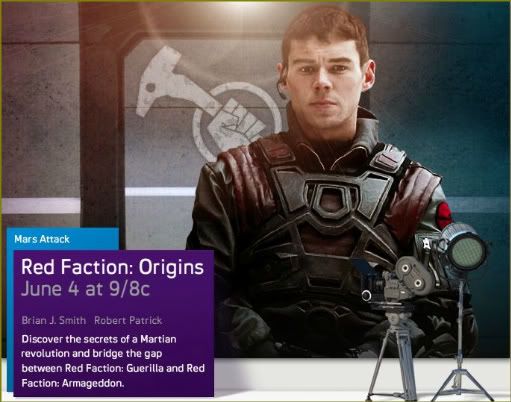 09:00 PM
Red Faction: Origins
A family drama plays out as enemy forces clash over Mars 25 years after the planet was liberated from oppressive Earth forces in this sci-fi action film set in the universe established by the Red Faction video-game franchise.
Cast includes Robert Patrick,
Stargate Universe's
Brian J. Smith, Tamzin Merchant,
Battlestar Galactica's
Kate Vernon, Devon Graye, Gareth David-Lloyd, Danielle Nicolet and Gordon Kennedy.
11:00 PM
Dragon Wars
A reporter finds himself thrust into a battle against fire-breathing dragons that attack modern-day Los Angeles in this goofy creature feature.
Cast includes Jason Behr, Jesse Jam Miranda, Amanda Brooks, Robert Forster, Chris Mulkey and Elizabeth Peña.
01:00 AM
Red Faction: Origins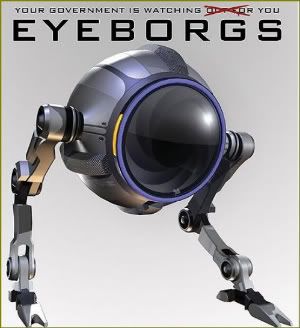 03:00 AM
Eyeborgs
FBI Agent Gunner Reynolds (
Adrian Paul
) battles an army of weaponized security cameras that have been hacked by terrorists. The determined agent must convince the president to shut down his surveillance program before the machines take over.
Cast includes
Highlander's
Adrian Paul, Megan Blake, Luke Eberl and Tim Bell.