Source:
MSN TV
[follow link for complete column]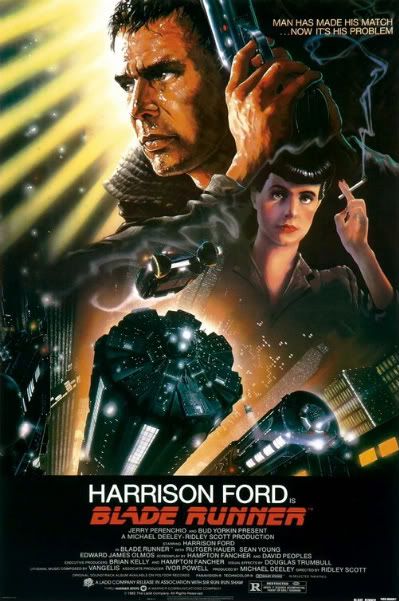 MSN TV: Tonight's Picks Thursday, May 26, 2011
...
Blade Runner
9:00 PM, BBCAM
A retired cop (
Harrison Ford
) whose specialty is wiping out rebellious androids is called back into service after five of the man-made humans stationed in space stage a mutiny and return to Earth. Things get complicated when he finds himself falling in love with one of them (
Sean Young
).
Daryl Hannah, Rutger Hauer
and
Edward James Olmos
also star in this futuristic 1982 classic, which earned two Oscar nominations for visuals.
Source:
You Tube
- Original 1982 Theatrical Trailer