Source:
MSN TV
[follow link for complete column]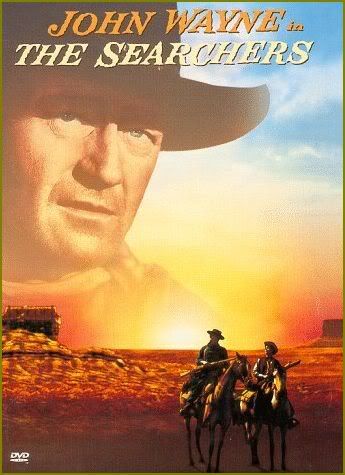 MSN TV: Tonight's Picks Thursday, March 10, 2011
...
The Searchers
8:00 PM, TCM
Many consider this 1956 offering from veteran Western director John Ford to be the all-time best of the genre. It stars John Wayne as a Civil War soldier whose niece (Natalie Wood) has been kidnapped by the Comanches. Accompanied by her half brother (Jeffrey Hunter), he spends five years searching and eventually finds her. But she has assimilated into the tribe so thoroughly, her Indian-hating uncle now sees her as one of them. Vera Miles also stars.
***
Cast includes John Wayne, Jeffrey Hunter, Vera Miles, Ward Bond, Natalie Wood, John Qualen, Olive Carey, Henry Brandon, Ken Curtis, Harry Carey Jr. and Hank Worden.
From
TCM
, LEONARD MALTIN MOVIE REVIEW:
Superb Western saga of Wayne's relentless search for niece (Wood) kidnapped by Indians, spanning many years. Color, scenery, photography all splendid, with moving, insightful Frank Nugent script to match (based on Alan LeMay's novel). And who could ever forget that final shot? Remade and imitated many times since (CARAVANS, WINTERHAWK, GRAYEAGLE, etc.).