Source:
Syfy
DEFIANCE - SYFY VIDEO FEATURETTE: 'TONY CURRAN'S TOUGHEST SCENE'
Tony shares what his toughest scene to shoot this season has been.
Defiance cast includes Tony Curran, Jaime Murray, Julie Benz, Mia Kirshner, Grant Bowler, Stephanie Leonidas, Graham Greene, Dewshane Williams, Jesse Rath, Justin Rain and Nicole Muñoz.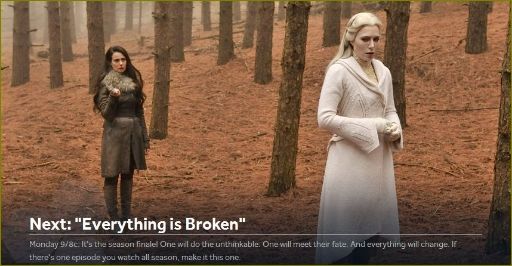 The
Defiance
season one finale airs Monday, July 8, 2013 at 9/8C on
Syfy
.
CLICK HERE TO VIEW THE EPISODE TRAILER FOR 'EVERYTHING IS BROKEN.'