Source:
MSN TV
[follow link for complete column]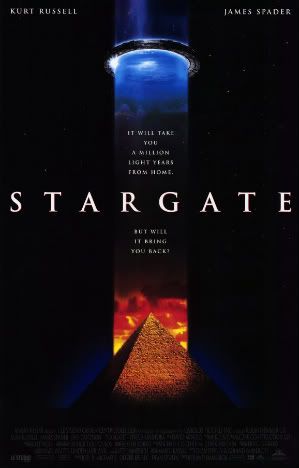 MSN TV: TONIGHT'S PICKS FRIDAY, JULY 5, 2013
...
Stargate
9:00 PM, BBCAM
James Spader
plays an archaeological scholar hired by the U.S. government to decode the glyphs on an ancient arch in this sci-fi action film studded with special effects. Unbeknownst to all parties, it is a gateway to a dazzling universe governed by a menacing ruler (
Jaye Davidson
).
Kurt Russell
also stars in this 1994 fantasy-adventure, a box-office smash that spawned
two
[cough*THREE*cough] TV series.