Source:
tntweknowdrama
You Tube channel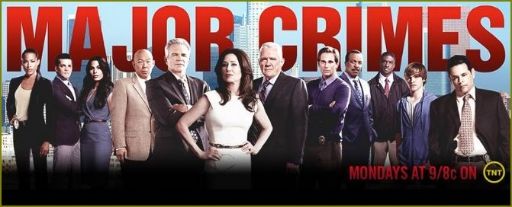 MAJOR CRIMES - TNT VIDEO: 'I, WITNESS' EPISODE TRAILER - AIRS MONDAY, JULY 1, 2013 AT 9/8C
A material witness flies to Los Angeles to testify, only to become the prime suspect in a new murder case. Elsewhere, overwhelming stress impacts Flynn (
Tony Denison
); and Rusty (
Graham Patrick Martin
) arrives at the department with a girl from class.
Guest stars include Jonathan Del Arco, Kevin McCorkle and Steve Tom.