Source:
Collider
[follow link for complete interview]
COLLIDER: Victor Webster Talks CONTINUUM, How Season 2 Feels Different from Season 1, Stunts and Fight Scenes
by
Christina Radish
June 21, 2013
Continuum
, which is currently airing Season 2 on
Syfy
, has really proven to be one of the most intriguing and thought-provoking sci-fi dramas on television. The show follows a group of fanatical terrorists, known as
Liber8
, who escaped their planned execution in 2077 by traveling back in time to 2012, inadvertently taking City Protective Services officer Kiera Cameron (
Rachel Nichols
) with them. Trapped in the past, Kiera infiltrates the local police department and, with the help of Detective Carlos Fonnegra (
Victor Webster
), tries to track down the terrorists before they change the course of history.
During this exclusive phone interview with Collider, actor
Victor Webster
talked about his whirlwind audition process for the show, how Season 2 feels different from Season 1, that he's constantly surprised by what's going on with his character, what's to come for Carlos and his relationship with Kiera, how he thinks Carlos might react, if he ever learns the truth about Kiera, that
Tahmoh Penikett
will be returning again this season, how much he enjoys doing stunts and fight scenes, and what Carlos might think, if he were ever to travel to 2077...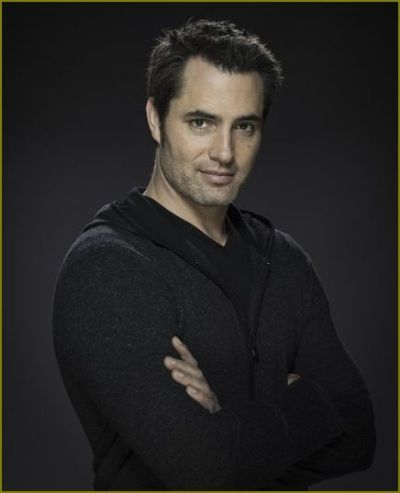 ...
Q: How do you see the relationship between Carlos and Kiera evolving? Could you ever see them getting romantically involved, or are you hoping that never happens?
Victor Webster
: "
That's a really dangerous road to travel because it's been done so often and it's very hard to navigate. Once you build that and then go there, you eventually have to have them together, and then you dump all of that tension. A lot of shows have tried to develop that. But, one thing about out show is that we are anything but predictable. That would be the normal route for every other show to go down, but because we're so different, if that were to ever happen, it would be a very strange and interesting route to get there. But their dynamic, right now, is that she has a husband and a son in 2077 that she's desperately trying to get back to. That would be her cheating on her husband because he does exist and there's still hope. Until she finds out that she's never going to get back, if that ever happens, then that won't happen for Carlos and Kiera. But if that does happen, then what happens to the show? That's one of the major struggles, right now. So, it's a difficult road to go down, but if anybody was able to pull it off, it would definitely be (show creator) Simon [Barry] and the writers. I just don't know if we'll ever do that...
"
In the US,
Continuum
season two airs Friday at 10/9C on
Syfy
.
CLICK HERE TO VIEW THE EPISODE TRAILER FOR 'SECOND THOUGHTS,' AIRING JUNE 21, 2013.