Source:
GateWorld
[follow link for complete interview]

GATEWORLD: CODA
May 25, 2013
by Chad Colvin
Before showing up as a recurring character on
Stargate SG-1
and later on joining the regular cast of the final season of
Stargate Atlantis
, actor
Robert Picardo
had already more than established his genre film and television credentials. Sure, most of us know that he spent seven years as the Emergency Medical Hologram on
Star Trek: Voyager
— but his industry credits stretch back more than 30 years with stints in horror and sci-fi projects like
Gremlins II: The New Batch
,
InnerSpace
, and the original
Total Recall
. In addition, he also has made his presence known in a wide array of more contemporary projects for television including period dramas like
The Wonder Years
and
China Beach
.
The Italian work ethic instilled in him growing up in Philadelphia extends to today, as
Picardo
remains extremely busy in both film and recurring TV roles — which makes the fact GateWorld finally caught up with him recently (both over the phone and as a guest during
Creation Entertainment's Official Stargate Convention
) all the more impressive.
In our exclusive chat with
Robert Picardo
, he discusses the current state of the
Stargate
franchise, why the character of Richard Woolsey connected with audiences, stepping back into that character shoes for
SGU
, the wide assortment of projects he's attached to that have just released or are forthcoming, and more!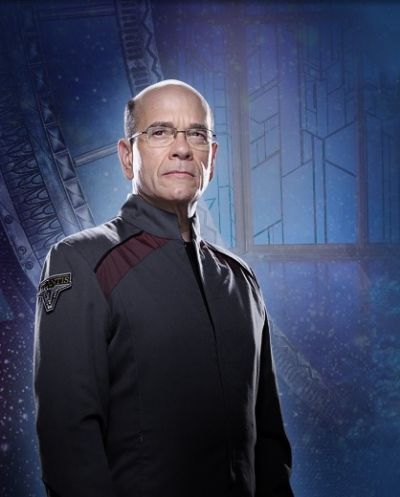 ...
GateWorld
: I've brought this up in several of my interviews lately, and I'm very interested in your take on it. Last year was the first full year where there wasn't any
Stargate
of any type on the television landscape at all. What are your thoughts about where the franchise is at now compared to just a few years back when it was really thriving?
Robert Picardo
: "
Well, we all know that MGM has had its financial woes which is why, I suppose, the franchise is in a state of suspended animation. I know that it's a very valuable brand name. And that sooner or later MGM will have the available cash and the leadership to realize that they shouldn't let such a valuable property go silent for much longer.

It is a … it's really a shame. I was a big, big Universe fan. I know that … I know that Universe was very different from SG-1 and Atlantis. And that some of the fans didn't initially take to it because it was so much less of a fourth wall show. Where there wasn't that sort of characteristic "winking at the camera" kind of humor that was a trademark of the first two Stargate series. I think the fact that Richard Dean Anderson let the audience in on that tongue-in-cheek persona really established the first show.

So, I understand that it was a different kind of Stargate. But the cast was across the board great. I really enjoyed the storytelling. And I was sorry it didn't get a bit longer time to prove itself.

Also, of course, I was disappointed that I only got to command the Atlantis expedition for the fifth and final year. I was hoping that since Woolsey had finally managed to slap himself into a leader that maybe he would get another season to kind of … to show how much he'd learned. But it was still a great ride. And a wonderful arc for that character who had been introduced as such an unpleasant and kind of colorless, unlikeable guy to really transform over the course of those years...
"
CLICK HERE TO VIEW THE STARGATE ATLANTIS JUNE 2013 ENCORE SCHEDULE ON SYFY