Source: Syfy
schedulebot
[
NOTE: Syfy schedule subject to change(s)
]

SAVAGE CRITTERS MOVIE MARATHON - SYFY: SCHEDULE THURSDAY, MAY 23, 2013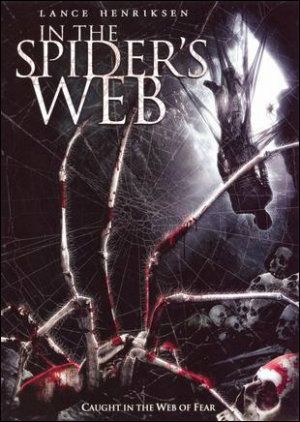 09:00 AM
In The Spiders Web
Misguided travelers become the bait for a bizarre group of spider worshipers, hell-bent on attracting creepy crawlers of every size.
Cast includes Lance Henriksen, Emma Catherwood, Lisa Livingstone, Cian Barry, Sohrab Ardeshir, Mike Rogers, Michael Smiley, Jane Perry and Rajesh Latkar.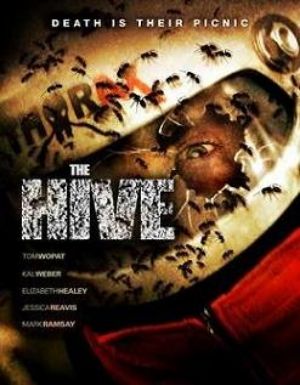 11:00 AM
The Hive
- NEW to Syfy!
When ants, displaying never-before-seen behavior, seize an island, the controversial Thorax Team is called to stop the massive threat only to discover that the ants are controlled by something beyond this world.
Cast includes Tom Wopat, Kal Weber, Elizabeth Healey, Jessica Reavis, Mark Ramsey, Pisek Intrakanchit, Kittiphit Tamrongweenijchai, Elizabeth Bodner, Chalad Na Songkhla, Sujinthara Phumjan and Dorrie Salmon.
01:00 PM
Vipers
A set of vipers has been taken by the scientists, when the vipers escape into the woods, they do more than just bite.
Starring Tara Reid, Jonathan Scarfe, Mercedes McNab, Corbin Bernsen, Stephen E. Miller, Jessica Steen and
Stargate SG-1's
Don S. Davis.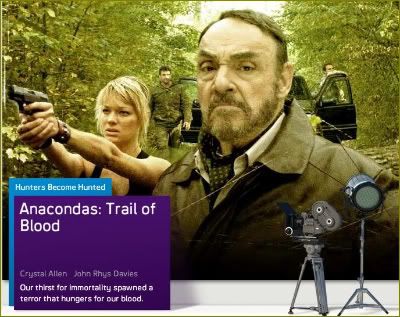 03:00 PM
Anacondas: Trail Of Blood
A genetically created Anaconda, cut in half, regenerates itself into two aggressive giant snakes, due to the Blood Orchid.
Cast includes Crystal Allen, Linden Ashby, Danny Midwinter, Ana Ularu, Claudiu Bleont, Anca-Ioana Androne and John Rhys-Davies.
07:00 PM
Rise Of The Dinosaurs
While returning from a military expedition to rescue a beautiful kidnapped scientist an elite commando unit crash lands in a dense, remote tropical jungle. The commandos find themselves cut off from radio contact in a lost world populated by dinosaurs. Hunted on all sides and with their ammunition dwindling they must find a way to escape and return to civilization before becoming prey to the prehistoric predators.
Cast includes Gary Stretch,
Stargate SG-1's
Corin Nemec, Vernon Wells, Michael Worth, Natascha Berg, Alicia Ziegler, Israel Sáez de Miguel, Adrian Clissold, Philip Coc, Ganney Dortch, Aaron Erskine, John Frear, Stevie Hack, Kameisha Harris, Adran Ramirez, Jason Taylor and Berne Velasquez.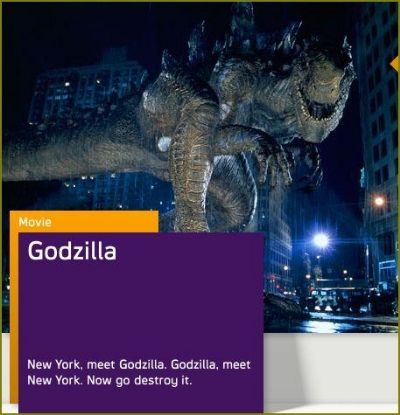 09:00 PM
Godzilla
Special-effects vehicle in which a scientist (
Matthew Broderick
) teams with a mysterious agent (
Jean Reno
) to try to stop the massive, radioactive lizard from smashing Manhattan.
Cast includes Matthew Broderick, Jean Reno, Maria Pitillo, Hank Azaria, Kevin Dunn, Michael Lerner, Harry Shearer, Arabella Field, Vicki Lewis, Doug Savant, Nancy Cartwright, Richard Gant, Clyde Kusatsu and Glenn Morshower.
12:00 AM
Sand Sharks
Prehistoric sand tiger sharks attack a wild beach party following an underwater earthquake.
Cast includes
Stargate SG-1's
Corin Nemec, Brooke Hogan, Vanessa Lee Evigan, Eric Scott Woods, Gina Holden, Edgar Allan Poe IV, Robert Pike Daniel, Hilary Cruz, Delpaneaux Wills, Julie Marie Berman, Jack Kennedy and Andrea Pineda.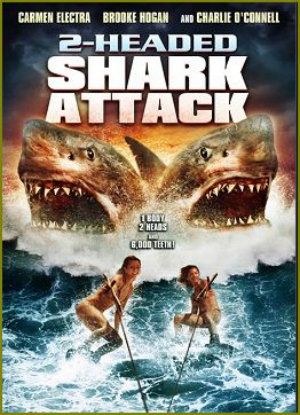 02:00 AM
2-headed Shark Attack
When a college educational ship is sunk by a mutated two-headed shark, the survivors escape to a deserted atoll. But when it starts flooding, the coeds are no longer safe from the double jaws of the monster.
Cast includes Carmen Electra, Charlie O'Connell, Brooke Hogan, Gerald Webb, Mercedes Young, David Gallegos, Geoff Ward, Shannan Stewart, Tihirah Taliaferro, Michael Dicarluccio, Lauren Vera, Marckenson Charles, Ashley Bissing, Corinne Nobili, Benjamin James, Chase Conner, Anna Jackson, Amber English, Collin Carmouze, Casey King Leslie, Morgan Thompson, Anthony E. Valentin and Christina Bach.
04:00 AM
Shark Zone
Great white sharks terrorize a beach community, and it's up to one man to stop them.
Cast includes Dean Cochran, Alan Austin, Brandi Sherwood, Velizar Binev, Luke Leavitt, Alexander Petrov, Franklin A. Vallette, Martin Dorcey, Jonas Talkington, Stefan Lysenko and Violeta Markovska.