Source:
Syfy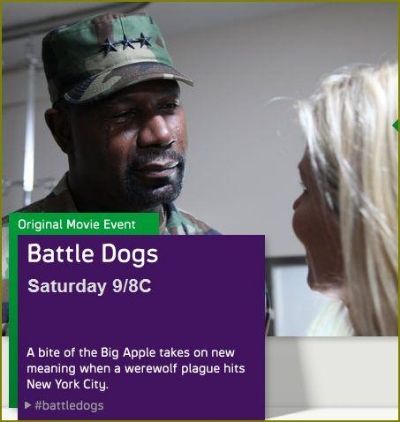 BATTLEDOGS - SYFY VIDEO: MOVIE TRAILER - PREMIERES SATURDAY, APRIL 6, 2013 AT 9/8C

A Syfy Original Movie. Humans turned werewolves spread their infection with each bite! Airs Saturday April 6th at 9/8c.
A werewolf virus is unleashed in New York City, and the world's only hope lies with a rogue general who has taken the disease and created an army of super soldiers.
Cast includes Dennis Haysbert, Ernie Hudson,
Battlestar Galactica's
Kate Vernon, Ariana Richards, Craig Sheffer, Wes Studi, Bill Duke and Benjamin James.