Source: Syfy
schedulebot
[
NOTE: Syfy schedule subject to change(s)
]

HORROR MOVIE MARATHON - SYFY: SCHEDULE THURSDAY, APRIL 3, 2013
06:30 PM
Interview With The Vampire: The Vampire Chronicles
Anne Rice
wrote this lurid adaptation of her 1976 bestseller, with
Tom Cruise
as the unremorseful bloodsucker Lestat and
Brad Pitt
as his conscience-stricken protégé.
Cast includes Brad Pitt, Christian Slater, Tom Cruise, Thandie Newton, Kirsten Dunst, Stephen Rea and Antonio Banderas.
09:00 PM
Case 39
- NEW to Syfy!
Social worker Emily (
Renée Zellweger
) uncovers a lethal secret about a 10-year-old girl whose case she is responsible for after the child's parents try to harm her.
Cast includes Renée Zellweger, Jodelle Ferland, Ian McShane, Bradley Cooper, Callum Keith Rennie, Adrian Lester, Kerry O'Malley, Cynthia Stevenson, Alexander Conti, Philip Cabrita, Benita Ha, Alisen Down, Fulvio Cecere, Colin Lawrence, Andrew Airlie and Sarah-Jane Redmond.
11:00 PM
Interview With The Vampire: The Vampire Chronicles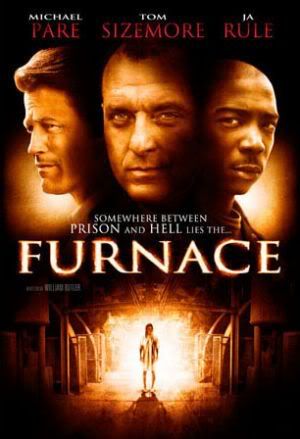 01:30 AM
Furnace
A detective (
Michael Paré
) probes strange deaths at a maximum-security prison.
Cast includes Michael Paré, Ja Rule, Jenny McShane, Danny Trejo, Tom Sizemore, Kelly Stables, Paul Wall, Cowboy Troy, Clay Steakley and Taylor Kinney.
03:30 AM
Bottom Feeder
A group of utility workers are trapped in a series of tunnels which, unfortunately, contain a scientist mutated by his own creation. The creature feeds instantly on a rat, becoming what it has eaten.
Cast includes Tom Sizemore, Wendy Anderson, Richard Fitzpatrick, Amber Cull, Martin Roach, James Binkley, Simon Northwood, Philip Akin, Tig Fong, Joe Dinicol and Greg Campbell.