Source: Syfy
schedulebot
[
NOTE: Syfy schedule subject to change(s)
]
SCIFI MOVIE MARATHON - SYFY: SCHEDULE MONDAY, FEBRUARY 11, 2013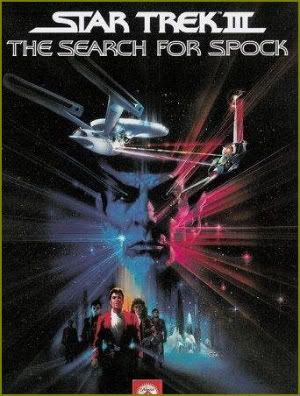 09:30 AM
Star Trek III: The Search For Spock
Star Trek (original series movies) cast include William Shatner, Leonard Nimoy, DeForest Kelley, James Doohan, George Takei, Walter Koenig and Nichelle Nichols.
Kirk (
William Shatner
) and his crew try to reunite Spock's (
Leonard Nimoy
) mind and body.
Guest cast includes Christopher Lloyd, John Laroquette, Robin Curtis, Merritt Butrick, Phil Morris and Robert Hooks.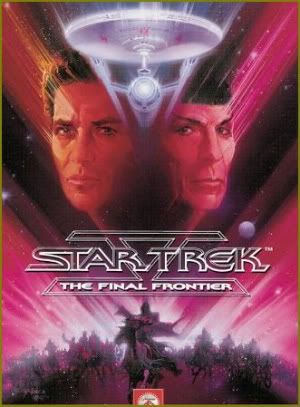 12:00 PM
Star Trek V: The Final Frontier
Renegade Vulcan waylays Kirk (
William Shatner
), Spock (
Leonard Nimoy
) and McCoy (
DeForest Kelley
).
Guest cast includes David Warner, Laurence Luckinbill, Charles Cooper and George Murdock.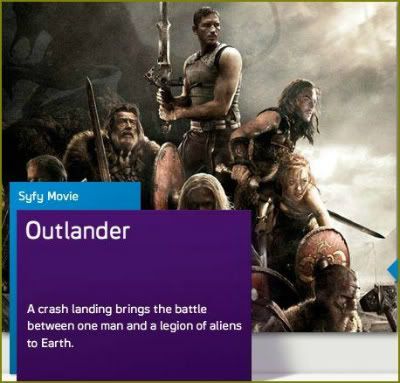 02:30 PM
Outlander
A warrior from space crash-lands into ancient Norway and helps Viking tribes battle a bloodthirsty monster.
Jim Caviezel
stars in this sc-fi adventure fantasy.
Cast includes
Person of Interests'
Jim Caviezel, Sophia Myles, Jack Huston, John Hurt, Cliff Saunders, Patrick Stevenson, Aidan Devine and Ron Perlman.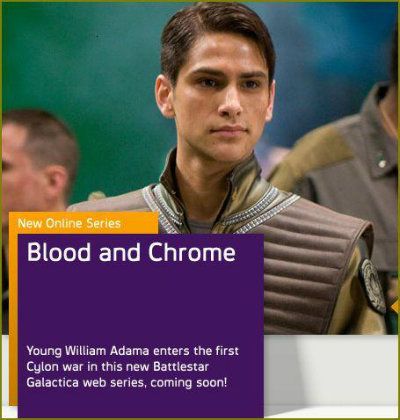 05:00 PM
Battlestar Galactica: Blood and Chrome
Battlestar Galactica: Blood & Chrome
(a prequel to the critically acclaimed hit series,
Battlestar Galactica
) takes place in the midst of the First Cylon war. As the battle between humans and their creation, the sentient robotic Cylons, rages across the 12 colonial worlds, a young, talented fighter pilot, William Adama (
Luke Pasqualino
), finds himself assigned to one of the most powerful battlestars in the Colonial fleet: the
Galactica
. Full of ambition and in pursuit of the intense action that the Cylon war promises, Adama quickly finds himself at odds with his co-pilot, the battle-weary officer Coker (
Ben Cotton
). With only 47 days left in his tour of duty, Coker desires an end to battle just as much as Adama craves the start of it. Though they clash at first, the two men forge an unlikely bond when a routine escort mission with an enigmatic passenger (
Lili Bordan
) turns dangerous and becomes a pivotal one for the desperate fleet.
Cast includes Luke Pasqualino, Ben Cotton, Jill Teed, Lili Bordán, Mike Dopud, Joseph Falsetti, Adrian Holmes, Karen LeBlanc, Toby Levins, Brian Markinson, Carmen Moore, Ty Olsson, John Pyper-Ferguson, Zak Santiago, Sebastian Spence, Tom Stevens, Allison Warnyca and Jordan Weller.