Source: Syfy
schedulebot
[
NOTE: Syfy schedule subject to change(s)
]

FANTASY MOVIE MARATHON - SYFY: SCHEDULE THURSDAY, FEBRUARY 14, 2013
09:00 AM
Beauty And The Beasts: A Dark Tale
A dark take on the forbidden love story between a maiden (
Estella Warren
) and a monster (
Victor Parascos
), in which the latter is blamed for killing villagers while another creature is the culprit.
Cast includes Estella Warren, Rhett Giles, Victor Parascos, Vanessa Gray, Tony Bellette, Chris Betts, Peter Cook, Nicholas G. Cooper, Gabriella Di Labio, Damien Garvey and Anthony Kidd.
11:00 AM
Grendel
Chris Bruno
,
Ben Cross
and
Marina Sirtis
star in this dramatic adaptation of the fantasy epic "
Beowulf
," in which a hero battles a legendary monster.
Cast includes Chris Bruno,
Star Trek: The Next Generation's
Marina Sirtis, Michael J. Minor, Chuck Hittinger, Alexis Peters and Ben Cross.
Source:
You Tube
01:00 PM
Beyond Sherwood Forest
Robin Hood (
Robin Dunne
) must find a cure for a woman cursed to turn into a murderous beast during the daytime, as well as keep Maid Marian (
Erica Durance
) safe from harm.
Cast includes
Sanctuary's
Robin Dunne,
Saving Hope's
Erica Durance, Julian Sands, Katharine Isabelle, Mark Gibbon, Cainan Wiebe, Richard de Klerk, Bill Dow, Brent Stait, John Novak,
Sanctuary's
Robert Lawrenson, David Richmond-Peck, Paul Lazenby and David Palffy.
03:00 PM
Dragon Wars
A reporter finds himself thrust into a battle against fire-breathing dragons that attack modern-day Los Angeles in this goofy creature feature.
Cast includes Jason Behr, Jesse Jam Miranda, Amanda Brooks, Robert Forster, Chris Mulkey and Elizabeth Peña.
06:30 PM
Sin City
- Syfy Premiere!
"
Sin City
" stars
Bruce Willis
as Hartigan, a cop with a bum ticker and a vow to protect stripper Nancy (
Jessica Alba
);
Mickey Rourke
as Marv, the outcast misanthrope on a mission to avenge the death of his one true love, Goldie (
Jaime King
), and
Clive Owen
as Dwight, the clandestine love of Shelley (
Brittany Murphy
), who spends his nights defending Gail (
Rosario Dawson
) and her Old Towne girls (
Devon Aoki
and
Alexis Bledel
) from Jackie Boy (
Benicio Del Toro
), a dirty cop with a penchant for violence.
Cast includes Jessica Alba, Devon Aoki, Powers Boothe, Jude Ciccolella, Rosario Dawson, Benicio Del Toro, Michael Clarke Duncan, Rick Gomez, Carla Gugino, Josh Hartnett, Rutger Hauer, Nicky Katt, Jaime King, Michael Madsen, Brittany Murphy, Nick Offerman, Clive Owen, Mickey Rourke, Nick Stahl, Bruce Willis and Elijah Wood.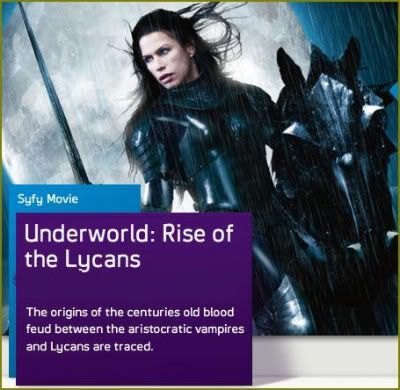 09:00 PM
Underworld: Rise Of The Lycans
A prequel to the first two Underworld films, this fantasy explains the origins of the feud between the Vampires and the Lycans. Aided by his secret love, Sonja (
Rhona Mitra
), courageous Lucian (
Michael Sheen
) leads the Lycans in battle against brutal Vampire king Viktor (
Bill Nighy
). Determined to break the king's enslavement of his people, Lucian faces off against the Death Dealer army in a bid for Lycan independence.
Cast includes Michael Sheen, Bill Nighy, Rhona Mitra, Steven Mackintosh, Kevin Grevioux, David Aston, Geraldine Brophy and Leighton Cardno.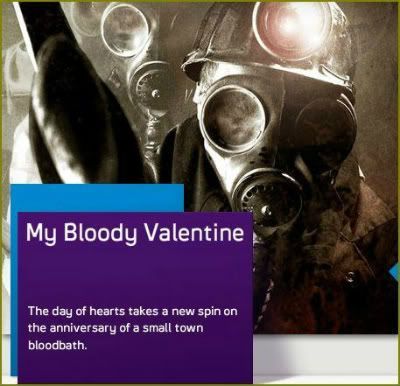 11:00 PM
My Bloody Valentine
Remake of the 1981 slasher classic about a homicidal maniac terrorizing a small mining town on Valentine's Day.
Cast includes
Supernatural's
Jensen Ackles, Jaime King, Kerr Smith, Betsy Rue, Edi Gathegi, Tom Atkins, Kevin Tighe and Megan Boone.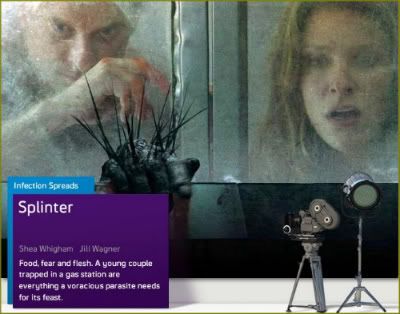 01:00 AM
Splinter
A young couple and an escaped convict are trapped in an isolated gas station by a parasite that transforms its still-living victims into deadly hosts.
Cast includes Charles Baker, Jill Wagner, Paulo Costanzo, Shea Whigham, Rachel Kerbs and Laurel Whitsett.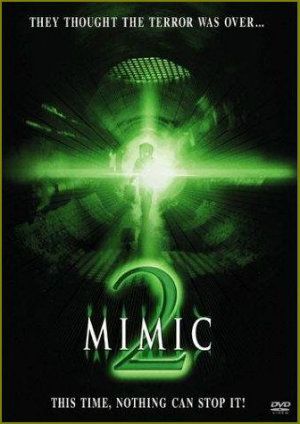 03:00 AM
Mimic 2
When a cockroach-spread plague threatened to decimate the child population of New York City in the original
Mimic
, biologist Susan Tyler and her research associates developed a species of "Judas" bugs and introduced them into the environment, where they were to "mimic" the diseased roaches and infiltrate their grubby habitats. The plan worked until the bugs evolved to mimic their next prey.....humans! Just when they were all thought to be dead, the giant cockroaches are back, and this time they've mutated to take on human form!
Cast includes Alix Koromzay, Bruno Campos,
Blue Bloods'
Will Estes, Gaven E. Lucas, Edward Albert, Jon Polito, Jody Wood, Jim O'Heir and Brian Leckner.