Source:
SciFi and TV Talk
[follow link for complete interview]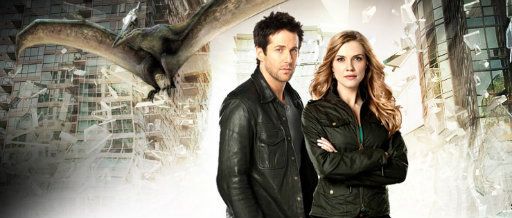 SCIFI AND TV TALK: Primeval New World's Crystal Lowe: Techie Tomboy
by
Steve Eramo
02/24/2013
Primeval: New World's
Crystal Lowe
is not looking quite herself this morning on the show's Vancouver set, but there is no need to worry as it is all in a day's work for the actress. Her character of Toby Nance is part of a team that deals with creatures of the prehistoric variety, and their encounter with one of them has left her feeling a bit under the weather.
Despite her onscreen predicament, this is turning out to be one of
Lowe's
favorite
New World
episodes. In fact, she has had nothing but fun playing Toby in the show's first season.
"
Toby is a tomboy, and she's kind of a sexy tomboy, which is not only a type of character I've never done before, but someone very unlike who I am
," says
Lowe
. "
I'm a bit of a girly-girl in real life and she isn't at all. Toby is also no-holds-bar kind of gal, which I am, too, but in a different way.
"
"
It's been interesting trying to fill those shoes and get a feel for who she is, which differs between TV and films. When you're shooting a movie, you have a much clearer idea of what you're going to do and how you're going to play your character. With New World I've discovered that this character has kind of grown with me, and now I'm like, Oh, Toby does this, Toby does that, not intentionally, but this is just what she does
..."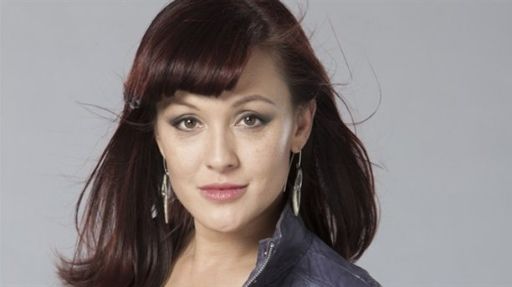 ... A spin-off of the successful UK
Primeval
TV series,
Primeval: New World
unfolds in Vancouver, British Columbia where a team of scientists, inventors and security specialists track down and try to find the reason for the formation of "anomalies" – rips in time that allow prehistoric creatures access to our modern world.
This transatlantic team is lead by Evan Cross (
Niall Matter
), founder and owner of the high-tech firm Cross Photonics. He has a very personal reason for wanting to stop what is happening and has gathered together various specialists in their respective fields, including Toby Nance, to help him do just that. As filming of
New World
has progressed,
Lowe
has noticed that art is definitely imitating life, and vice versa...
Primeval: New World cast includes Eureka's Niall Matter, Sara Canning, Danny Rahim, Crystal Lowe, Miranda Frigon and Geoff Gustafson.
Primeval: New World
season one has aired in Canada on
Space Channel
(and was apparently cancelled according to tweets from
PrimevalNewWrld
). However,
Primeval: New World
was picked up by the Syfy Channel in the US for 2013 broadcast - time will tell if Syfy does air the series.
Save Primeval New World
Twitter site.