Source: Syfy
schedulebot
[
NOTE: Syfy schedule subject to change(s)
]

ACTION MOVIE MARATHON - SYFY: SCHEDULE MONDAY FEBRUARY 18, 2013
09:30 AM
The Ninth Gate
A rare book dealer, while seeking out the last two copies of a demon text, gets drawn into a conspiracy with supernatural overtones.
Cast includes Johnny Depp, Frank Langella, Lena Olin, Emmanuelle Seigner, Barbara Jefford, Jack Taylor and James Russo.
12:30 PM
Shutter Island
U.S. Marshal Teddy Daniels (
Leonardo DiCaprio
) investigates the disappearance of a killer at a mental asylum located on an island currently in the path of a major hurricane. As Teddy's investigation continues, he suspects that the asylum's doctors are performing dangerous experiments and he begins to fear that there might be a supernatural presence on the island. Directed by
Martin Scorsese
.
Cast includes Leonardo DiCaprio, Mark Ruffalo, Ben Kingsley, Max von Sydow, Michelle Williams, Emily Mortimer, Patricia Clarkson, Jackie Earle Haley and Ted Levine.
03:30 PM
Fast & Furious
Brian O'Conner (
Paul Walker
), now working for the
FBI
in LA, teams up with Dominic Toretto (
Vin Diesel
) to bring down a heroin importer by infiltrating his operation.
Cast includes Vin Diesel, Paul Walker, Jordana Brewster, Michelle Rodriguez, John Ortiz, Laz Alonso, Gal Gadot, Jack Conley, Shea Whigham and Liza Lapira.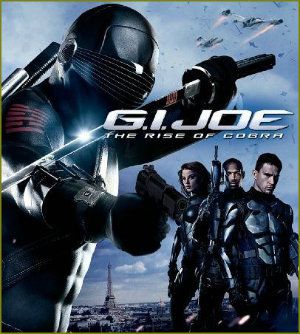 05:30 PM
G. I. Joe: The Rise Of Cobra
An elite military unit battles the corrupt arms dealer Destro (
Christopher Eccleston
) in order to prevent the nefarious Cobra organization from destroying the world
Cast includes Adewale Akinnuoye-Agbaje,
Doctor Who's
Christopher Eccleston, Grégory Fitoussi, Joseph Gordon-Levitt, Leo Howard, Karolina Kurkova, Byung-hun Lee, Sienna Miller, David Murray,
Continuum's
Rachel Nichols, Kevin J. O'Connor, Gerald Okamura, Ray Park, Jonathan Pryce,
Vegas'
Dennis Quaid, Saïd Taghmaoui, Channing Tatum and Arnold Vosloo.