Source: Syfy
schedulebot
[
NOTE: Syfy schedule subject to change(s)
]
PHANTASMIC MOVIE MARATHON - SYFY: SCHEDULE THURSDAY, JANUARY 10, 2013
07:00 PM
Ghost Storm
A group of people weather a deadly electrical storm that's powered by supernatural forces.
Cast includes Crystal Allen, Carlos Bernard, Daniel Boileau, Cindy Busby, Nicholas Carella, Aaron Douglas, Andrew Dunbar and David Lewis.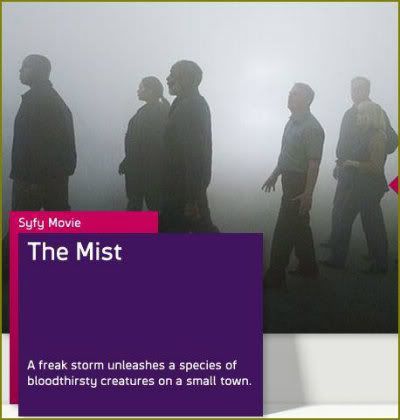 09:00 PM
The Mist
Stephen King's
apocalyptic chiller about a group of people who are trapped in a grocery store by a strange mist that unleashes an army of deadly creatures.
Cast includes Thomas Jane, Marcia Gay Harden, Laurie Holden, Andre Braugher, Toby Jones, William Sadler and
Being Human's
Sam Witwer.
11:30 PM
Ghost Town
College students encounter deadly outlaw spirits when their bus breaks down in a real ghost town.
Cast includes Jessica Rose, Randy Wayne, Gil Gerard, Billy Drago, Cian Barry, Joey Ansah and Annabelle Wallis.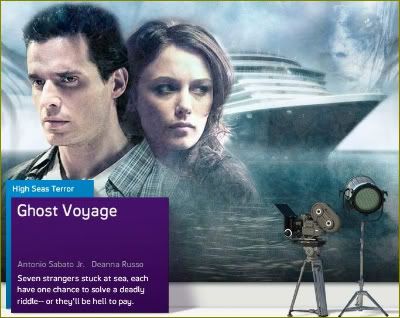 01:30 AM
Ghost Voyage
Seven strangers face a perilous mystery when they inexplicably awaken on a haunted cargo ship.
Cast includes Antonio Sabato Jr., Deanna Russo, Nicholas Irons, P.J. Marino, Adrian Neil, Julian Berlin, James Patric Moran and Cary-Hiroyuki Tagawa.