Source: Syfy
schedulebot
[
NOTE: Syfy schedule subject to change(s)
]
SAVAGE CRITTERS MOVIE MARATHON - SYFY: SCHEDULE FRIDAY, NOVEMBER 30, 3012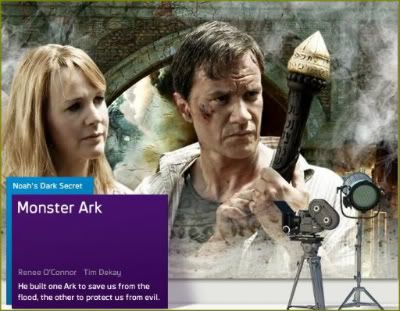 09:30 AM
Monster Ark
An ancient evil is unleashed by archaeologists in a remote region of the Middle East.
Cast includes Renée O'Connor,
White Collar's
Tim DeKay, Tommy 'Tiny' Lister, Amanda Crew, Carlos Leon, Bill Parks and Richard Gnolfo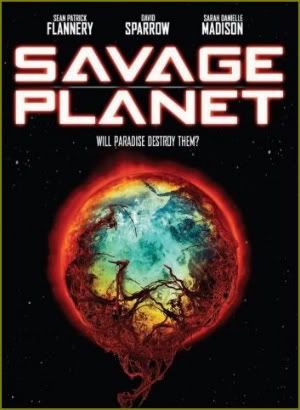 11:30 AM
Savage Planet
Sean Patrick Flanery
and
Reagan Pasternak
star in this sci-fi thriller about a scientific expedition to a world populated by a deadly species.
Cast includes Sean Patrick Flanery, Reagan Pasternak, Joel S. Keller, Roman Podhora, James McGowan, Kevin Hanchard and Sarah Danielle Madison.
01:30 PM
Wyvern
A dragon menaces an Alaskan town. [No, not
Sarah Palin
...]
Cast includes Nick Chinlund, Erin Karpluk, Barry Corbin, Elaine Miles, Tinsel Korey,
Stargate SG-1's
Don S. Davis and David Lewis.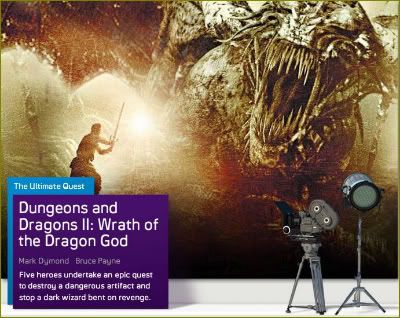 03:30 PM
Dungeons & Dragons: The Wrath Of The Dragon God
Five heroic individuals attempt to halt the rise to power of a dragon god and an evil sorcerer.
Cast includes Bruce Payne, Mark Dymond, Clemency Burton-Hill, Ellie Chidzey, Tim Stern, Steven Elder and Lucy Gaskell.
06:00 PM
Dungeons & Dragons: The Book Of Vile Darkness
A noble warrior must battle dragons and demons while upholding his moral code as he covertly joins a group of villains to rescue his kidnapped father from Shathrax, the Mind Flayer, who threatens to destroy the world.
Cast includes Meagan Good, Eleanor Gecks, Anthony Howell, Jack Derges, Charlotte Hunter, Lex Daniel, Habib Nasib Nader, Barry Aird, John C. Klein and Ryan H. Jackson.
[Time out for Syfy Friday]
01:00 AM
Wyvern