Source: Syfy
schedulebot
[
NOTE: Syfy schedule subject to change(s)
]

VAMPIRE MOVIE MARATHON - 31 DAYS OF HALLOWEEN - SYFY: SCHEDULE SATURDAY, OCTOBER 20, 2012
09:00 AM
Dark Prince: The True Story Of Dracula
In the 15th century, Romanian prince Vlad Dracula (
Rudolf Martin
) fights to reclaim his dead father's throne and free his people from the yoke of Turkish rule, but his ruthless measures to unite Romania result in tragedy for him and his beloved wife (
Jane March
).
Cast includes Rudolf Martin, Jane March, Christopher Brand, Peter Weller, Roger Daltrey, Michael Sutton and Razvan Vasilescu.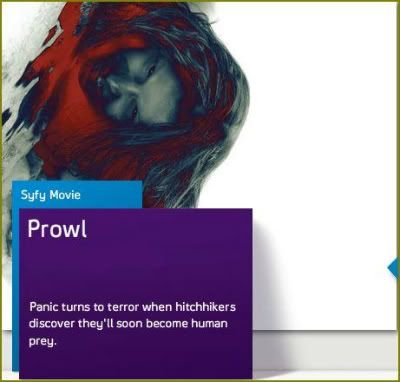 11:00 AM
Prowl
Amber (
Courtney Hope
) and her friends become prey for a hungry pack of flesh-eating creatures after they accept a ride from a trucker, who takes them to an abandoned warehouse to be hunted.
Cast includes Ruta Gedmintas, Joshua Bowman, Perdita Weeks, Jamie Blackley, Courtney Hope, Saxon Trainor and Bruce Payne.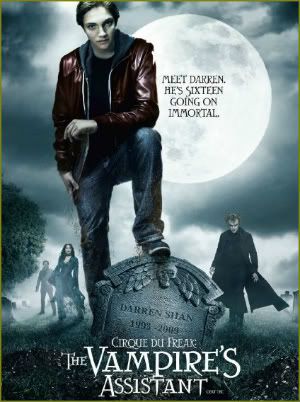 01:00 PM
Cirque Du Freak: The Vampire's Assistant
Small-town teen Darren (
Chris Massoglia
) falls in with a traveling freak show after being transformed into a vampire by the ringmaster. As Darren makes friends with the freaks, he discovers that the vampires are involved in a war with their rivals, the Vampanese, and that the supernatural underworld is about to explode.
Cast includes John C. Reilly, Josh Hutcherson, Chris Massoglia, Jessica Carlson,
Fringe's
Michael Cerveris, Ray Stevenson and Patrick Fugit.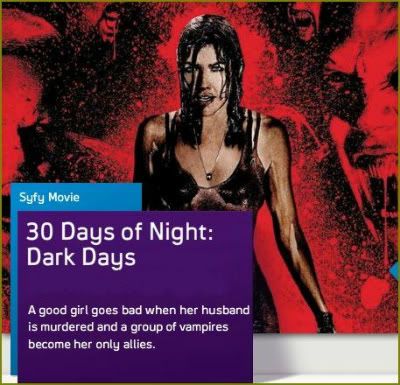 03:00 PM
30 Days Of Night: Dark Days
Following the gruesome vampire siege in Barstow, Alaska, Stella (
Kiele Sanchez
) moves to L.A. and decides to avenge the death of her husband by bating the local bloodsucking population into a fight.
Cast includes Kiele Sanchez, Rhys Coiro, Diora Baird, Harold Perrineau,
Defiance's
Mia Kirshner, Troy Ruptash, Ben Cotton, Katharine Isabelle and Jody Thompson.
05:00 PM
Stake Land
After vampires overtake America, orphaned teen Martin (
Connor Paolo
) and survivalist Mister (
Nick Damici
) find themselves locked in a battle against a dangerous religious cult lead by the diabolical Jebedia Loven (
Michael Cerveris
). Later, Martin and Mister are joined by a group of weary travelers trying to find a sanctuary known as New Eden.
Cast includes Nick Damici, Connor Paolo, Sean Nelson,
Fringe's
Michael Cerveris, Bonnie Dennison, Chance Kelly, Tim House, Larry Fessenden and Kelly McGillis.
07:00 PM
Daybreakers
The vampire genre is given a novel approach with lackluster results in this noir-ish horror film from the Australian filmmaking team of
Michael
and
Peter Spierig
. Existing in the near future, the picture hypothesizes a vampiric takeover of the Earth wherein the fanged population continues to go about their lives while humankind is drained of blood in order to keep the masses alive. The film's most delectable bits come when the vamps go through withdrawal and transform into blood-thirsty monsters, hungry for sustenance from wherever they can get it -- including themselves.
Cast includes Ethan Hawke, Willem Dafoe, Sam Neill, Claudia Karvan, Michael Dorman, Isabel Lucas and Vince Colosimo.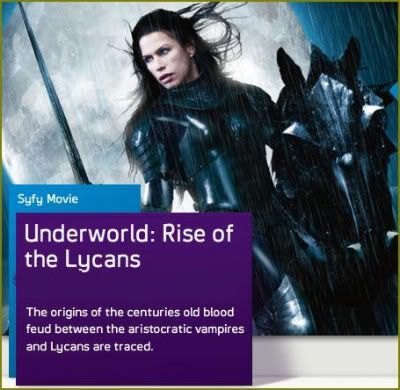 09:00 PM
Underworld: Rise Of The Lycans
A prequel to the first two Underworld films, this fantasy explains the origins of the feud between the Vampires and the Lycans. Aided by his secret love, Sonja (
Rhona Mitra
), courageous Lucian (
Michael Sheen
) leads the Lycans in battle against brutal Vampire king Viktor (
Bill Nighy
). Determined to break the king's enslavement of his people, Lucian faces off against the Death Dealer army in a bid for Lycan independence.
Cast includes Michael Sheen, Bill Nighy, Rhona Mitra, Steven Mackintosh, Kevin Grevioux, David Aston, Geraldine Brophy and Leighton Cardno.
11:00 PM
Stake Land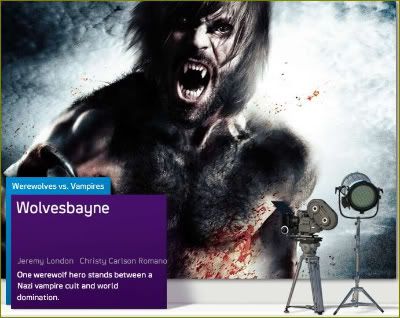 01:00 AM
Wolvesbayne
A werewolf hero (
Jeremy London
) takes on a vampire cult.
Cast includes Mark Dacascos, Yancy Butler, Rhett Giles, Christy Carlson Romano, Jeremy London, Stephanie Honore and Sarah Ann Schultz.
03:00 AM
Skinwalkers
A pack of biker werewolves try to get their claws on a half-boy, half-wolf 12-year-old (
Matthew Knight
) who is destined to end their lineage when he turns 13.
Cast includes Jason Behr, Elias Koteas, Rhona Mitra, Natassia Malthe and Kim Coates.