Source: Syfy
schedulebot
[
NOTE: Syfy schedule subject to change(s)
]
HORROR MOVIE MARATHON - 31 DAYS OF HALLOWEEN - SYFY: SCHEDULE FRIDAY, OCTOBER 19, 2012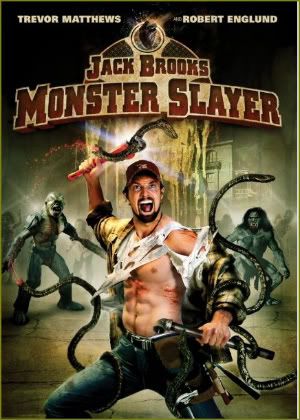 08:00 AM
Jack Brooks Monster Slayer
Trevor Matthews
stars in this horror comedy as Jack Brooks, an angry plumber who must battle the forces of darkness. While repairing some pipes for Professor Crowley (
Robert Englund
), the hotheaded handyman awakens a powerful evil. Soon thereafter, Professor Crowley consumes a black heart that possesses his soul and transforms his body, forcing the short-fused plumber to harness his all-consuming anger in order to fight back.
Cast includes Robert Englund, Trevor Matthews, Daniel Kash, David Fox, Dean Hawes, Rachel Skarsten, James A. Woods, Ashley Bryant and Stefanie Drummond.
10:00 AM
Jeepers Creepers 2
Writer-director
Victor Salva'
s inevitable follow-up to the surprise success
JEEPERS CREEPERS
(2001) picks up immediately after the events of the first film, in which a mysterious demon — the Creeper — emerges from its cyclical hibernation to devour unwary country folk.
Cast includes Ray Wise, Jonathan Breck, Garikayi Mutambirwa, Eric Nenninger, Nicki Aycox, Travis Schiffner, Lena Cardwell and Billy Aaron Brown.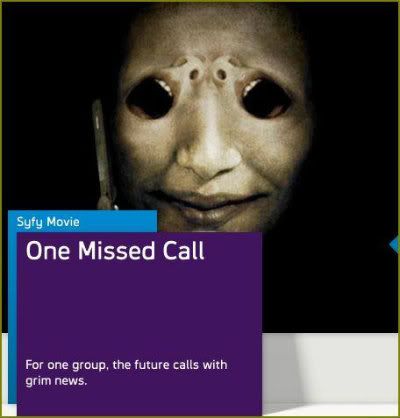 12:00 PM
One Missed Call
Victims receive cell-phone messages containing a recording of themselves in their dying moments---and three days later, they die horrible deaths.
Cast includes Shannyn Sossamon, Edward Burns, Ana Claudia Talancón, Ray Wise, Azura Skye, Johnny Lewis, Jason Beghe, Margaret Cho and Meagan Good.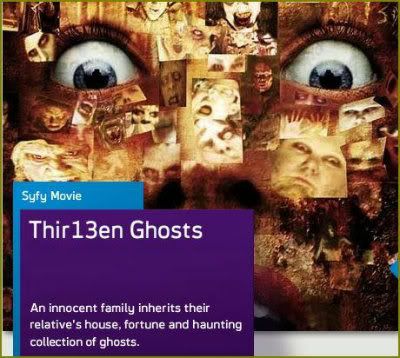 02:00 PM
Thir13en Ghosts
Remake of
William Castle's
1960 horror film about family members who have inherited a house, complete with trapped ghosts that are dying to get out.
Cast includes Tony Shalhoub, Embeth Davidtz, Matthew Lillard, Shannon Elizabeth, Alec Roberts, JR Bourne, Rah Digga and F. Murray Abraham.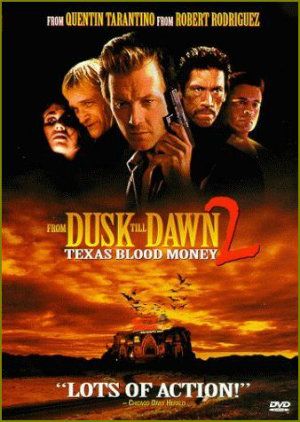 04:00 PM
From Dusk Till Dawn 2: Texas Blood Money
-
Syfy Premiere!
A bank heist in Mexico goes awry when the robbers start turning into vampires. Lame sequel lacks
Quentin Tarantino's
pen.
Cast includes
Last Resort's
Robert Patrick, Bo Hopkins, Duane Whitaker,
NCIS'
Muse Watson, Brett Harrelson,
Major Crimes'
Raymond Cruz, Danny Trejo, James Parks, Stacie Bourgeois, Maria Checa,
White Collar's
Tiffani Thiessen and
Burn Notice's
Bruce Campbell.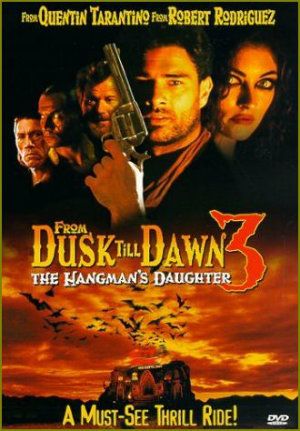 06:00 PM
From Dusk Till Dawn 3: The Hangman's Daughter
-
Syfy Premiere!
Prequel set in 19th-century Mexico, with Ambrose Bierce (
Michael Parks
) tracking an escaped killer (
Marco Leonardi
) to a vampire-infested brothel.
Cast includes Marco Leonardi, Michael Parks, Temuera Morrison, Rebecca Gayheart, Ara Celi, Lennie Loftin, Sonia Braga, Orlando Jones, Danny Trejo and
Mob Doctor's
Jordana Spiro.
(Syfy's SciFi Friday programming)
01:00 AM
From Dusk Till Dawn 2: Texas Blood Money
03:00 AM
From Dusk Till Dawn 3: The Hangman's Daughter