Source:
MSN TV
[follow link for complete column]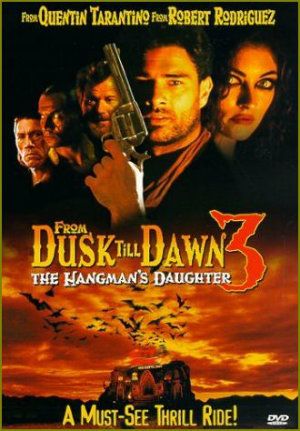 MSN TV: TONIGHT'S PICKS FRIDAY, OCTOBER 19, 2012
...
From Dusk Till Dawn 3: The Hangman's Daughter
6:00 PM, SYFY
It's an improvement on the second "
From Dusk Till Dawn
" flick, but that's not saying much. Set in 1914, this 2000 prequel is an uneven mishmosh of Western and vampire movies with writer
Ambrose Bierce
("
The Devil's Dictionary
") as one of the protagonists, played by
Michael Parks
. The gore level is high, the budget obviously low. If you enjoyed the first "
From Dusk
," you may like it; if not, you can do much better.
CLICK HERE TO VIEW THE FULL HORROR MOVIE MARATHON SCHEDULE ON SYFY ON OCTOBER 19, 2012