Source:
Syfy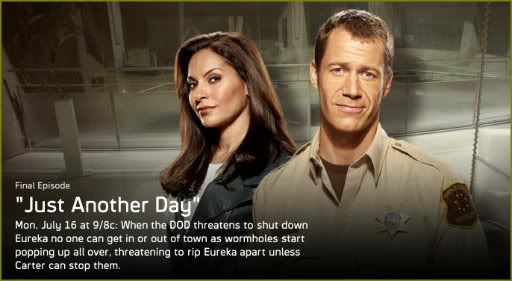 EUREKA - SYFY VIDEO: 'JUST ANOTHER DAY' SNEAK PEEK - SERIES FINALE! - AIRS MONDAY, JULY 16, 2012 AT 9/8C
Watch a sneak peek of the series finale of Eureka, Monday at 9/8c!
Wormholes randomly materialize around Eureka as the Department of Defense is set to shut the town down in the series finale.
Guest stars include Matthew Hastings, Kavan Smith, Jordan Hinson, Trevor Jackson and Tembi Locke.