Source: Syfy
schedulebot
HORROR MOVIE MARATHON - SYFY: SCHEDULE SATURDAY, MARCH 10, 2012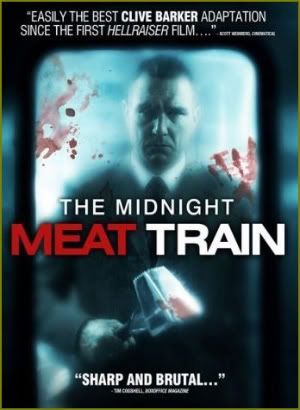 09:00 AM
The Midnight Meat Train
An ambitious photographer (
Bradley Cooper
) becomes obsessed with a hulking serial killer (
Vinnie Jones
) who preys on late-night subway riders. Based on a short story by
Clive Barker
.
Cast includes Bradley Cooper, Leslie Bibb, Brooke Shields, Vinnie Jones, Roger Bart, Tony Curran and Ted Raimi.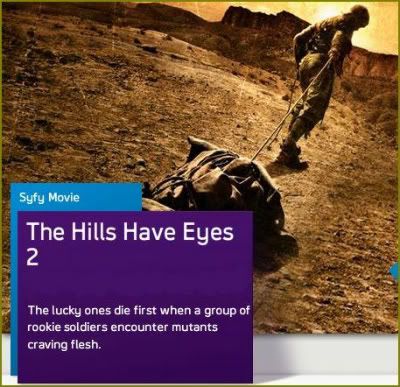 11:00 AM
The Hills Have Eyes 2
A group of National Guard trainees find themselves battling against a vicious group of mutants on their last day of training in the desert.
Cast includes Michael McMillian, Jessica Stroup, Jacob Vargas, Flex Alexander, Lee Thompson Young, Daniella Alonso, Eric Edelstein, Jeff Kober, Jay Acovone and
CSI's
Archie Kao.
01:00 PM
The Cave
Nasty serpents terrorize a dive team exploring underwater caverns in this torpid "
Alien
" rip-off.
Cast includes Cole Hauser,
CSI: Miami's
Eddie Cibrian,
American Horror Story's
Morris Chestnut,
Game of Thrones'
Lena Headey,
Covert Affair's
Piper Perabo, Rick Ravanello and
Hawaii Five-0's
Daniel Dae Kim.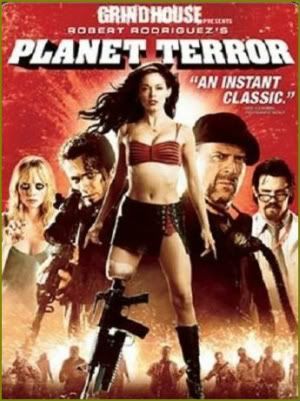 03:00 PM
Planet Terror
A go-go dancer and her ex lead a ragtag group fighting for survival after a bio-weapon mishap creates an army of zombies.
Robert Rodriguez
wrote and directed this gory homage to exploitation flicks.
Cast includes Rose McGowan, Freddy Rodríguez, Josh Brolin, Marley Shelton, Jeff Fahey, Michael Biehn, Bruce Willis, Naveen Andrews and Danny Trejo.
05:00 PM
Resident Evil
A special military unit fights a powerful, out-of-control supercomputer and hundreds of scientists who have mutated into flesh-eating creatures after a laboratory accident.
Cast includes Colin Salmon, Milla Jovovich, Michelle Rodriguez, Eric Mabius, James Purefoy, Martin Crewes, Ryan McCluskey and Oscar Pearce.
07:00 PM
Resident Evil: Apocalypse
Milla Jovovich
does battle with zombies and a sinister corporation in a sequel that covers much of the same scary ground as the original.
Cast includes Milla Jovovich, Sienna Guillory, Oded Fehr, Thomas Kretschmann, Sophie Vavasseur, Razaaq Adoti, Jared Harris and Mike Epps.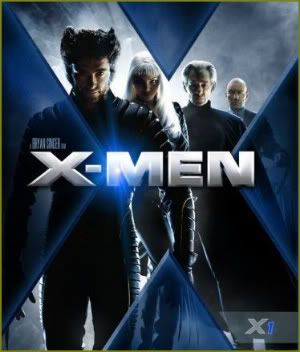 09:00 PM
X-Men
-
Syfy Premiere!
Two mutants come to a private academy for their kind whose resident superhero team must oppose a terrorist organization with similar powers.
Cast includes Hugh Jackman,
Star Trek: The Next Generation's
Patrick Stewart, Ian McKellen, Famke Janssen, James Marsden, Halle Berry,
True Blood's
Anna Paquin, Tyler Mane, Ray Park, Rebecca Romijn, Bruce Davison and Matthew Sharp.