Source: Syfy
schedulebot

SANCTUARY - SYFY: MARCH 2012 ENCORE SCHEDULE
Cast includes Amanda Tapping, Robin Dunne, Ryan Robbins, Christopher Heyerdahl and Agam Darshi.
[
NOTE: Updated March 26, 2012
]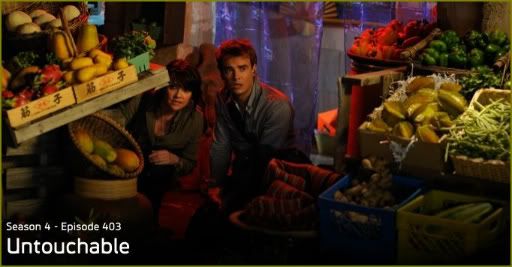 Mar 02 02:00 AM
Untouchable
Magnus (
Amanda Tapping
) must explain a mission that went awry to a UN official as the Sanctuary faces scrutiny following the barely averted Abnormal uprising; Will's (
Robin Dunne
) girlfriend turns up with an unforeseen problem.
Guest stars include Pauline Egan, Brian Markinson, Mig Macario and Lara Gilchrist.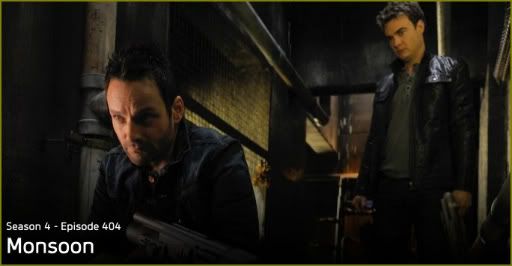 Mar 05 03:00 AM
Monsoon
A hostage situation unfolds when Magnus (
Amanda Tapping
) flies to a remote island off of Africa to meet the Sanctuary's new financial adviser; a shipping container mix up has Will (
Robin Dunne
) and Henry (
Ryan Robbins
) tracking a missing Abnormal.
Guest stars include Pascale Hutton, Sandrine Holt, Carlo Rota, John Novak, Martin Cummins, Tora Hylands, Charlie Carrick, Kurt Evans and Sage Brocklebank.
Mar 10 02:00 AM
Resistance
The team tracks an Abnormal fugitive, and discovers that Tesla (
Jonathon Young
) is the head of a secret research lab for a Homeland Security agency that conducts tests on Abnormals.
Guest stars include Jonathon Young,
Lost Girl's
Richard Howland, Jenn MacLean-Angus, Kwesi Ameyaw, Jason Bax, Darren Bennett, Zak Santiago and J.C. Williams.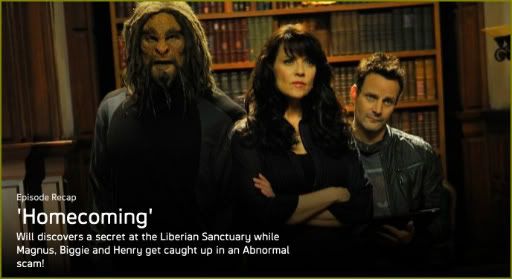 Mar 13 03:00 AM
Homecoming
Two flying Abnormals land on the Sanctuary seeking Magnus' (
Amanda Tapping
) help; Will (
Robin Dunne
) is temporarily blinded during a riot in Monrovia.
Guest stars include Al Sapienza, Adam Greydon Reid, Caroline Cave, Conrad Coates, Brent Stait and Alex Ferris.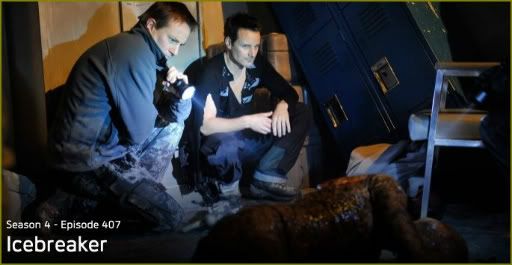 Mar 20 03:00 AM
Icebreaker
Henry (
Ryan Robbins
) and a team from the UK Sanctuary find themselves trapped on a disabled ship on the frozen Bering Sea, where they discover that the original crew has inexplicably killed each other; Magnus (
Amanda Tapping
) and Will (
Robin Dunne
) attempt to rescue their stranded team member.
Guest stars include Michael Patric, Robert Lawrenson, Scott North and Jodi Balfour.
Mar 27 03:00 AM
Fugue
- Cancelled, an episode of
Monster Man
is now scheduled to air at this time.