Source: Syfy
schedulebot
ACTION ADVENTURE MOVIE MARATHON - SYFY: SCHEDULE SATURDAY, FEBRUARY 11, 2012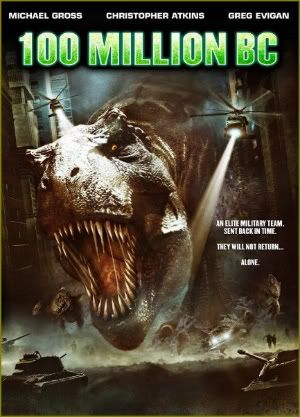 09:00 AM
100 Million BC
Soldiers go back in time to retrieve a team lost during the Philadelphia Experiment, and they inadvertently unleash a carnivorous dinosaur in modern Los Angeles.
Cast includes Michael Gross, Christopher Atkins, Greg Evigan, Marie Westbrook, Phil Burke, Wendy Carter, Geoff Meed and Stephen Blackehart.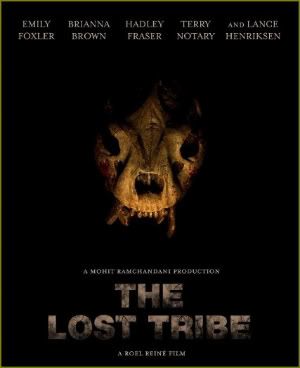 11:00 AM
The Lost Tribe
Young seafarers encounter a prehistoric tribe of predators after becoming shipwrecked on a tropical island.
Cast includes Lance Henriksen, Emily Foxler, Nick Mennell, Marc Bacher, Brianna Brown, Hadley Fraser, Maxine Bahns and Ryan Alosio.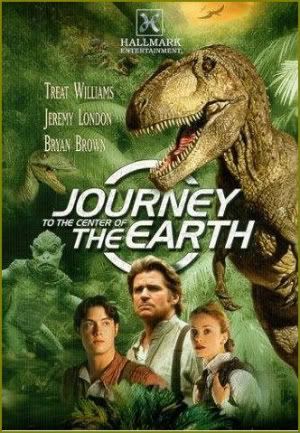 01:00 PM
Journey To The Center Of The Earth
Researchers become trapped under Earth's surface amid hungry, prehistoric monsters, and it's up to a team of drilling experts to save them.
Cast includes Treat Williams, Jeremy London, Tushka Bergen, Hugh Keays-Byrne, Bryan Brown, Tessa Wells, Petra Yared, Sarah Chadwick and Peter Kaa.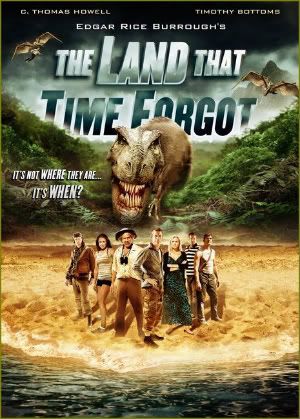 03:00 PM
The Land That Time Forgot
C. Thomas Howell
directs and stars in this adaptation of the
Edgar Rice Burroughs
tale in which dinosaurs threaten shipwreck survivors who are stranded on a mysterious island.
Cast includes C. Thomas Howell, Timothy Bottoms, Lindsey McKeon, Darren Dalton, Stephen Blackehart, Christopher Showerman and Patrick Gorman.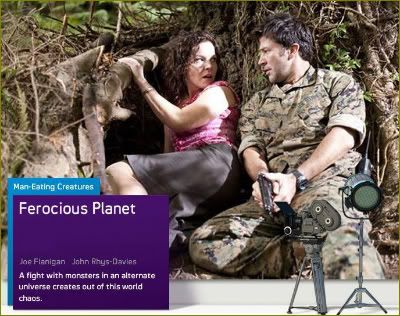 05:00 PM
Ferocious Planet
An experimental device malfunctions, transporting a group of observers to another dimension. The group must repair the machine in order to return home while fending off bloodthirsty creatures.
Cast includes
Stargate Atlantis'
Joe Flanigan, John Rhys-Davies, Catherine Walker, Dagmar Döring, Robert Soohan, Yare Michael Jegbefume, Chris Newman and Shashi Rami.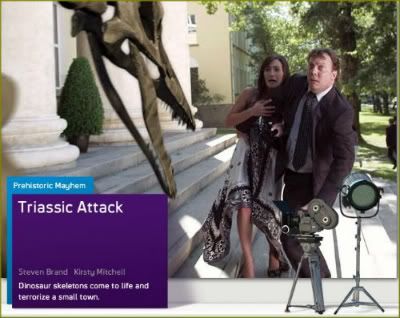 07:00 PM
Triassic Attack
Three dinosaurs wreak havoc on a small town and a local university after the owner of a kitschy roadside museum accidentally brings three fossils to life.
Cast includes Steven Brand, Kirsty Mitchell, Jordan Bonev, Nathalie Buscombe,
Game of Thrones'
Emilia Clarke, Lincoln Frager and Veselina Ilieva.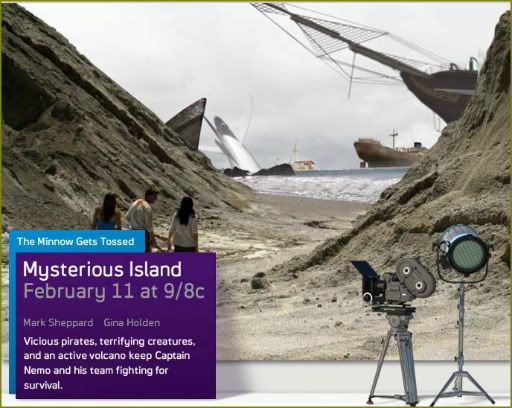 09:00 PM
Jules Verne's The Mysterious Island
-
Syfy Premiere!
A group of stranded people try to escape from a mysterious island that's home to an active volcano, pirates and terrifying creatures in this adaptation of the Jules Verne tale.
Cast includes Gina Holden, Lochlyn Munro, Pruitt Taylor Vince, Susie Abromeit, Mark Sheppard, J.D. Evermore, Edrick Browne, Caleb Michaelson and William Morgan Sheppard. Directed by Mark Sheppard.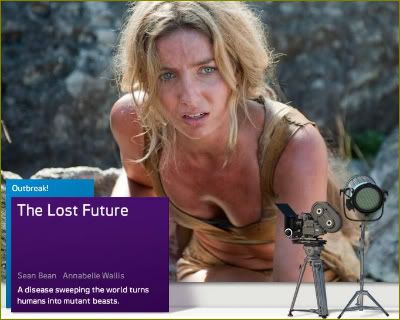 11:00 PM
The Lost Future
Set in a future where jungles have overtaken the remnants of civilization, a tribe struggles to survive amid mutated creatures that carry a deadly disease.
Cast includes
Game of Throne's
Sean Bean, Corey Sevier, Sam Claflin, Annabelle Wallis, Eleanor Tomlinson, Hannah Tointon and Jonathan Pienaar.
01:00 AM
Jules Verne's The Mysterious Island