Source:
Film.com
[follow link for complete column]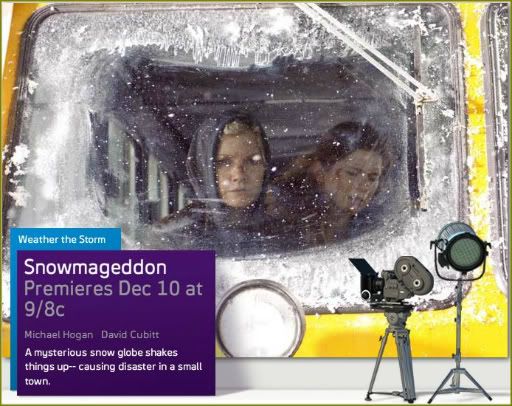 FILM.COM: What 2 Watch Saturday, December 10, 2011
by
Charlie Toft
December 5, 2011
...
Snowmageddon
(Saturday: Syfy, 9 p.m.)
C'mon Syfy, we know you can do better than this. Their latest Saturday night fright film isn't about a monster, or even a killer blizzard – it concerns a snow globe with the power to make terrible things happen in the outside world. Sure, I get motion sickness when shaken, but this doesn't sound very bone-chilling.
Battlestar Galactica
scenery-chewer
Michael Hogan
stars.