Source: Syfy
schedulebot
HORROR MOVIE MARATHON - SYFY: THURSDAY, DECEMBER 29, 2011
11:00 PM
House Of Wax (2005)
Six friends are stranded in a ghost town where a towering wax museum looms ahead. And inside are two brothers who have a special way of making the wax figures look real.
Cast includes Elisha Cuthbert, Chad Michael Murray, Brian Van Holt, Paris Hilton,
Supernatural's
Jared Padalecki, Jon Abrahams and Robert Ri'chard.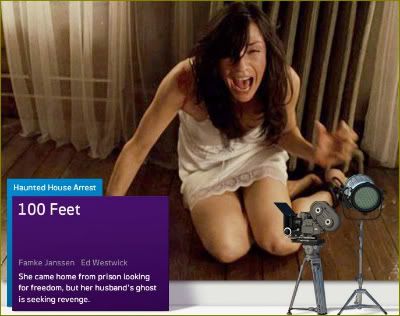 01:30 AM
100 Feet
Famke Janssen
stars in this haunted-house tale about a woman who is sentenced to house arrest after she killed her abusive spouse in self-defense. Written and directed by
Eric Red
.
Cast includes Famke Janssen, Bobby Cannavale, Ed Westwick, Michael Paré, Patricia Charbonneau and John Fallon.
03:30 AM
My Name Is Bruce