Source:
Syfy

SANCTUARY - SYFY VIDEO: 'Tempus' Sneak Peek - Season Four Premieres Friday, October 7, 2011 at 10/9C
Watch a sneak peek of the Season Premiere of Sanctuary. Friday at 10/9c.
Magnus goes to 1898 London to try to stop Adam Worth from saving his daughter, which would alter the current time line in the Season 4 premiere.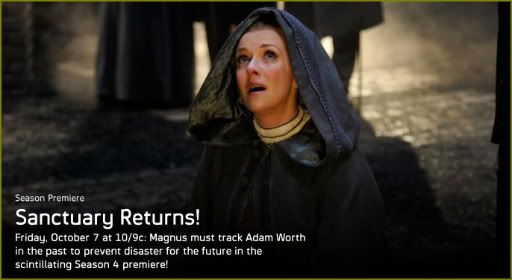 With thousands of Abnormals running free and causing a great deal of trouble for the world, Magnus comes to the understanding that she and the rest of the team must step outside the normal procedures in order to create order.
Guest stars include Ian Tracey and Fraser Aitcheson.