Source: Syfy
schedulebot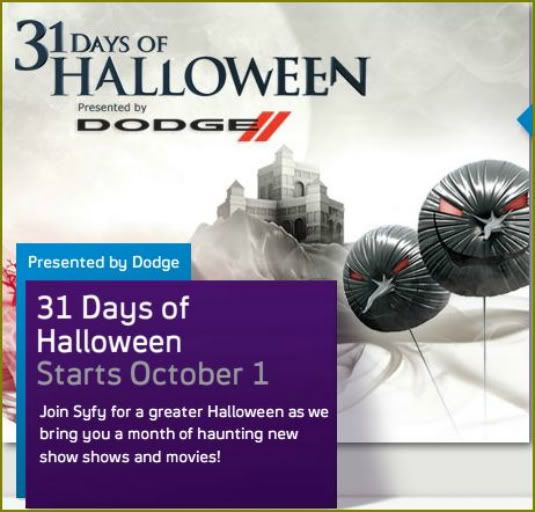 31 DAYS OF HALLOWEEN - SYFY: SATURDAY SCINEMA SCHEDULE OCTOBER 1, 2011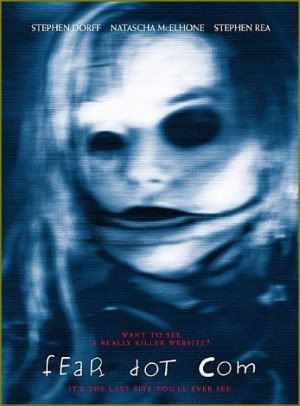 09:00 AM
Feardotcom
(2002)
A cop (
Stephen Dorff
) and a health inspector (
Natascha McElhone
) investigate a Web site that causes the death of those who visit it.
Cast includes Stephen Dorff, Natascha McElhone, Stephen Rea, Udo Kier, Amelia Curtis, Jeffrey Combs and Nigel Terry.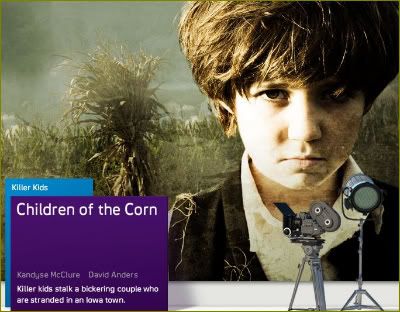 11:00 AM
Children Of The Corn
A couple (
David Anders, Kandyse McClure
) try to save their marriage with a road trip, which gets derailed when they find a strange rural town ruled by fanatically religious children. Based on the
Stephen King
short story.
Cast includes David Anders, Kandyse McClure, Daniel Newman, Preston Bailey and Robert Gerdisch.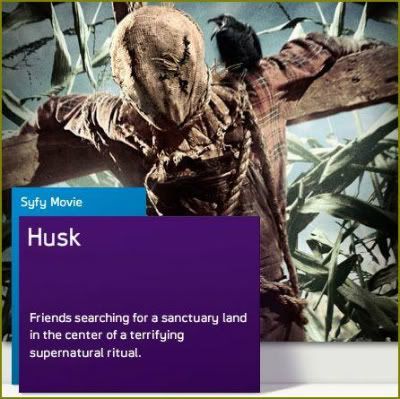 01:00 PM
Husk
A weekend trip goes awry for a group of friends when crows force their car off the road and into a creepy cornfield where horror awaits them.
Cast includes Devon Graye, Wes Chatham, C.J. Thomason, Tammin Sursok and Ben Easter.
Husk - Trailer
Uploaded by dreadcentral. - Full seasons and entire episodes online.
03:00 PM
Boogeyman 2
Patients in a psychiatric hospital are terrorized by a creature of the dark.
Cast includes Danielle Savre, Matt Cohen, Christine Griffith, Michael Graziadei, Mae Whitman, Renée O'Connor and Tobin Bell.
05:00 PM
The Pumpkin Karver
A pumpkin-headed killer is an uninvited guest at a wild Halloween party on a deserted farm.
Cast includes Michael Zara, Amy Weber, David J. Wright, Terrence Evans and Jonathan Conrad.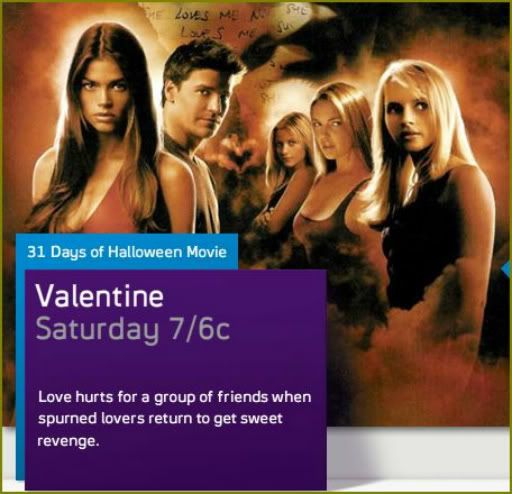 07:00 PM
Valentine
Four Friends start to receive morbid valentine day cards. Someone out there is stalking them....someone they all spurned when they were younger. And Valentines Day 2001 is the Day she/he gets their revenge.
Cast includes Denise Richards,
Bones'
David Boreanaz, Marley Shelton, Jessica Capshaw, Jessica Cauffiel, Katherine Heigl, Hedy Burress, Fulvio Cecere, Daniel Cosgrove, Johnny Whitworth, Adam Harrington,
Stargate Universe's
Haig Sutherland, Adrian Holmes, Ty Olsson, G. Patrick Currie and Alex Diakun.
09:00 PM
My Bloody Valentine
Remake of the 1981 slasher classic about a homicidal maniac terrorizing a small mining town on Valentine's Day.
Cast includes
Supernatural's
Jensen Ackles, Jaime King, Kerr Smith, Betsy Rue, Edi Gathegi, Tom Atkins, Kevin Tighe and Megan Boone.
11:00 PM
See No Evil
A group of juvenile delinquents are assigned the task to clean up an abandoned hotel, but a recluse psychopath, who was once shot in the head and left for dead by a local police officer, lurks in the darkness of its hallways plotting his revenge.
Cast includes Glenn Jacobs, Christina Vidal, Michael J. Pagan, Samantha Noble, Steven Vidler and Cecily Polson.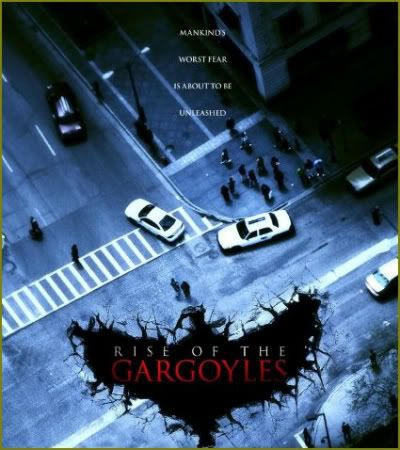 03:00 AM
Rise Of The Gargoyles
American professor Jack Richmond's (
Eric Balfour
) theories regarding pagan architecture leave him somewhat of a joke in the academic community. However, he is forced to put his pride aside and hurry to Paris before an ancient gargoyle destroys the city.
Cast includes
Haven's
Eric Balfour, Caroline Néron, Justin Salinger, Ifan Huw Dafydd, Nick Mancuso, Tanya Clarke and Constantin Barbulescu.