Source:
Entertainment Weekly
[follow link for complete column]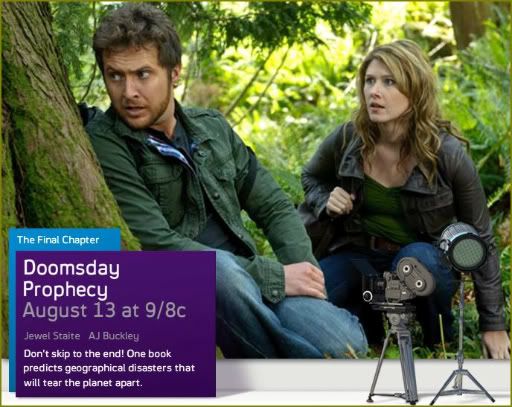 ENTERTAINMENT WEEKLY: Tonight's Best TV Saturday, August 13, 2011
A Daily Guide To Notable Shows
...
Doomsday Prophecy
9-11 PM SYFY
It's not often that book editors find their way into Saturday-night science-fiction movies. And for that we applaud this film. But for every other plot point, including an impending geological nightmare and the mysterious author of prophetic novels, we boo.