Source: Syfy
schedulebot
SYFY: Catastrophic Flicks Movie Marathon Sunday, June 26, 2011
12:00 PM
Category 6: Day Of Destruction - Part One
The nation's chief meteorologist (
Brian Dennehy
) learns that three potentially devastating weather systems will likely converge over Chicago and flatten the city in this overblown disaster flick, but a colossal power outage in the area makes it nearly impossible to warn people who live there of the impending disaster.
Cast includes Thomas Gibson, Nancy McKeon, Chandra West, Brian Markinson, Nancy Anne Sakovich, Randy Quaid, Dianne Wiest and Brian Dennehy.
02:00 PM
Category 6: Day Of Destruction - Part Two
The nation's chief meteorologist (
Brian Dennehy
) tries to get out warnings to evacuate Chicago as three massive storms converge over the city during a blackout in this clichéd disaster flick.
04:00 PM
Category 7: The End Of The World - Part One
An entertaining disaster flick about a massive storm that threatens to flatten Washington, D.C.
Cast includes Gina Gershon, Cameron Daddo, Shannen Doherty, Randy Quaid, Robert Wagner, Adam Rodriguez, Sebastian Spence, Nicholas Lea, James Brolin, Swoosie Kurtz and Tom Skerritt.
06:00 PM
Category 7: The End Of The World - Part Two
A massive storm threatens to flatten Washington, D.C., and a religious fanatic kidnaps the first-born children of some government officials.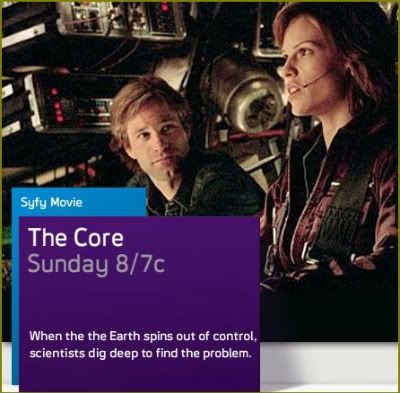 08:00 PM
The Core
Scientists travel to Earth's core to correct a problem that jeopardizes the planet's existence. Good special effects, clichéd and unintentionally funny script.
Cast includes Aaron Eckhart, Hilary Swank, Delroy Lindo,
Battlestar Galactica's
Rekha Sharma, Stanley Tucci, DJ Qualls, Bruce Greenwood, Tchéky Karyo, Alfre Woodard, and
Stargate Universe's
Jennifer Spence.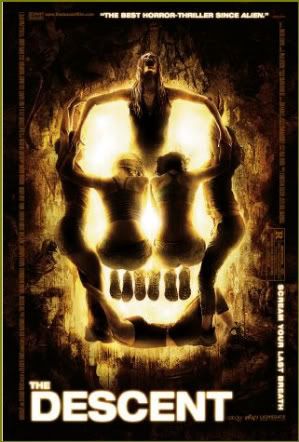 11:00 PM
Descent
Scientists uncover a secret government plot when investigating unusual volcanic activity in the Pacific Ring of Fire.
Cast includes Shauna Macdonald, Natalie Jackson Mendoza, Alex Reid, Saskia Mulder, MyAnna Buring and Nora-Jane Noone.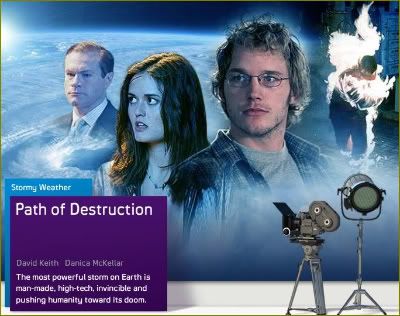 01:00 AM
Path Of Destruction
A experiment gone wrong results in an explosion that releases nanoparticles into the atmosphere, causing destructive weather conditions, and a reporter (
Danica McKellar
) holds the only evidence of what happened.
Cast includes Danica McKellar, David Keith, Chris Pratt, Stephen Furst, Franklin Dennis Jones and Richard Wharton.
03:00 AM
Fire From Below
The countryside explodes when miners hit a vein of pure base lithium.
Cast includes Kevin Sorbo, GiGi Erneta, Maeghan Albach, Alex Cord, Pattie Crawford, Jim Dougherty, Sue Evans, Carl Freeman, James Hampton, Glenn Morshower and Andrew Stevens.