Source:
Entertainment Weekly
[follow link for complete column]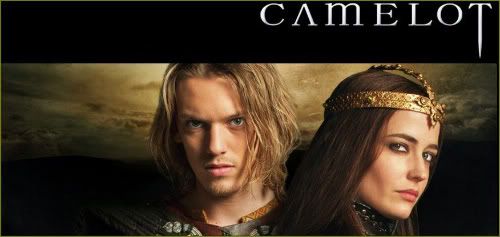 ENTERTAINMENT WEEKLY: Tonight's Best TV Friday, April 1, 2011
A Daily Guide To Notable TV Shows
...
Camelot
10PM-MIDNIGHT STARZ, SERIES DEBUT
From Tennyson to Disney to the coconut-clapping goofs of Monty Python, we've seen enough renditions of the King Arthur mythos to make the tale feel as old and dusty as Merlin's beard. So it's understandable that Camelot — which is indeed about Arthur and has nothing to do with the Kennedys miniseries — has difficulty making us care about another retread through ancient England. But a few key tweaks to the story and
Joseph Fiennes'
puckish interpretation of the king's right-hand sorcerer keep the legend from getting too stale.
B — Keith Staskiewicz