Source:
TV Worth Watching
[follow link for complete column]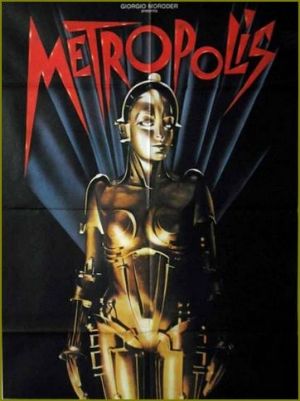 TV WORTH WATCHING: BEST BETS FRIDAY, SEPTEMBER 6, 2013
...
METROPOLIS
TCM, 8:00 p.m. ET
This 1927 science fiction classic, directed by
Fritz Lang
, is presented in its most complete, recently restored version. Made at the end of the silent film era, its visuals have influenced sci-fi cinema ever since – and
Brigitte Helm
, as the robot woman temptress, established an iconic role that's still a cinematic touchstone. And this dystopian future, by the way, was set at a time
Conan O'Brien
used to intone ominously: "In the year 2000…"
CLICK HERE TO VIEW THE VIDEO TRAILER FOR 'METROPOLIS' AND THE FUTURE SHOCK! MARATHON SCHEDULED ON TCM FOR SEPTEMBER 6, 2013.