Source:
Turner Classic Movies
(TCM) schedulebot
FUTURE SHOCK! MOVIE MARATHON - TURNER CLASSIC MOVIES; FRIDAY NIGHT SPOTLIGHT SCHEDULE SEPTEMBER 13, 2013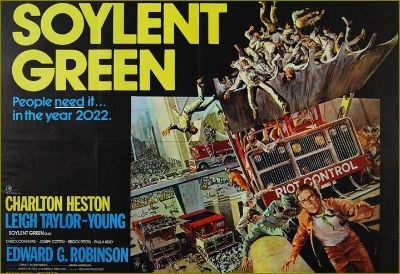 08:00 PM Soylent Green (1973)
In an overpopulated futuristic Earth, a New York police detective (
Charlton Heston
) finds himself marked for murder by government agents when he gets too close to a bizarre state secret involving the origins of a revolutionary and needed new foodstuff, Soylent.
Cast includes Charlton Heston, Leigh Taylor-Young, Chuck Connors, Joseph Cotten, Brock Peters, Paula Kelly, Edward G. Robinson, Stephen Young, Mike Henry, Lincoln Kilpatrick, Roy Jenson, Leonard Stone and Whit Bissell.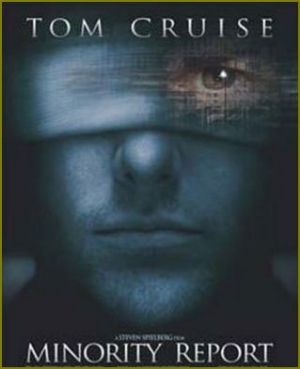 09:45 PM Minority Report (2002)
Tom Cruise
stars in
Steven Spielberg's
sci-fi thriller about a futuristic "pre-crime" unit that identifies murderers before they kill. Provocative but long adaptation of a short story by
Philip K. Dick
, whose work inspired "
Blade Runner
" and "
Total Recall
."
Max von Sydow
costars as
Cruise's
mentor.
Cast includes Tom Cruise, Max von Sydow, Steve Harris, Neal McDonough, Patrick Kilpatrick, Jessica Capshaw, Richard Coca, Keith Campbell, Kirk B.R. Woller, Anna Maria Horsford, Colin Farrell, William Morts, Samantha Morton, Daniel London, Lois Smith, Tim Blake Nelson, George Wallace, Ann Ryerson, Kathryn Morris, Arye Gross, Joel Gretsch, Peter Stormare and Caroline Lagerfelt.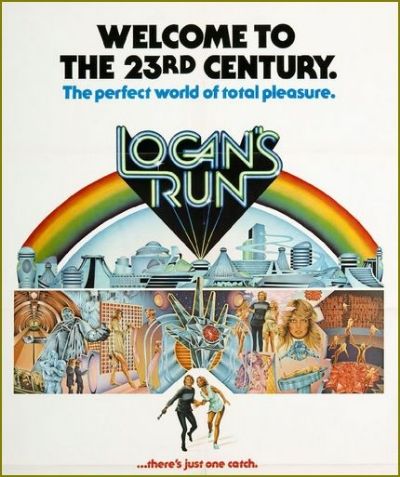 12:15 AM Logan's Run (1976)
A future police officer (
Michael York
) uncovers the deadly secret behind a society that worships youth.
Cast includes Michael York, Richard Jordan, Jenny Agutter, Roscoe Lee Browne, pre-
Charlie's Angels'
Farrah Fawcett, Michael Anderson Jr., Peter Ustinov and Gary Morgan.
02:30 AM Mad Max (1979)
A vengeful Australian policeman (
Mel Gibson
) sets out to avenge his partner, his wife and his son whom were murdered by a motorcycle gang in retaliation for the death of their leader.
Cast includes Mel Gibson, Joanne Samuel, Hugh Keays-Byrne, Steve Bisley, Tim Burns, Roger Ward, Lisa Aldenhoven, David Bracks, Bertrand Cadart, David Cameron, Andrew Gilmore and Jonathan Hardy.