Source: Syfy
schedulebot
[
NOTE: Syfy schedule subject to change(s)
]

YETI MOVIE MARATHON - SYFY: SCHEDULE SATURDAY, AUGUST 17, 2013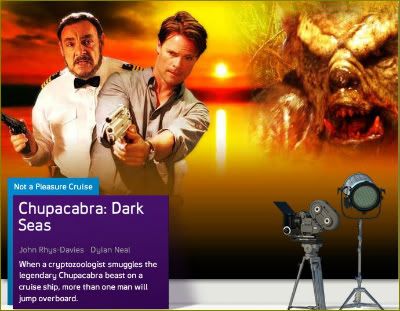 09:00 AM
Chupacabra: Dark Seas
Man-unleashes-uncontrollable-monster yarn pits a ship's crew against a scientist's latest discovery---a mythic Caribbean creature.
Cast includes John Rhys-Davies, Dylan Neal, Chelan Simmons,
Revolutions's
Giancarlo Esposito, Paula Shaw and David Millbern.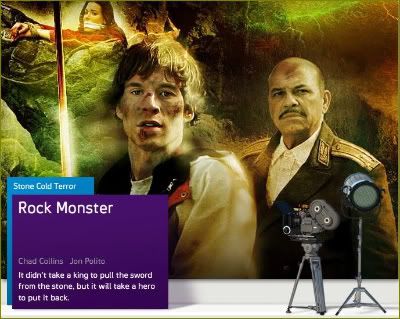 11:00 AM
Rock Monster
A college student must become a hero after he pulls a sword from a stone and unleashes the titular beast on an Eastern European village.
Cast includes Chad Michael Collins, Natalie Denise Sperl, Alicia Lagano, David Figlioli and Jon Polito.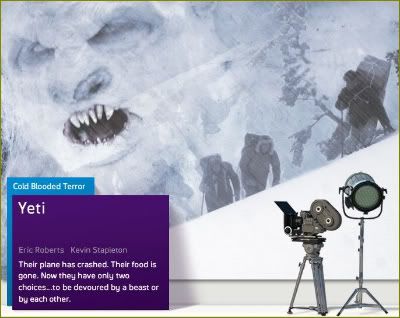 01:00 PM
Yeti
(also known as: "
Yeti: Curse of the Snow Demon
")
The titular snow monster stalks a college football team after their plane crashes in the Himalayas.
Cast includes Marc Menard, Carly Pope, Adam O'Byrne, Brandon Jay McLaren,
Primeval: New World's
Crystal Lowe, Peter DeLuise, Ed Marinaro, Ona Grauer and Aaron Pearl.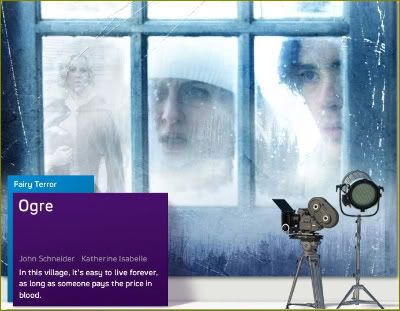 03:00 PM
Ogre
Hikers happen upon a cursed village, whose denizens are indebted to an ogre, just in time for the yearly human sacrifice.
Cast includes John Schneider, Ryan Kennedy, Katharine Isabelle, Brendan Fletcher, Chelan Simmons, Andrew Wheeler, Kyle Labine and Alex Zahara.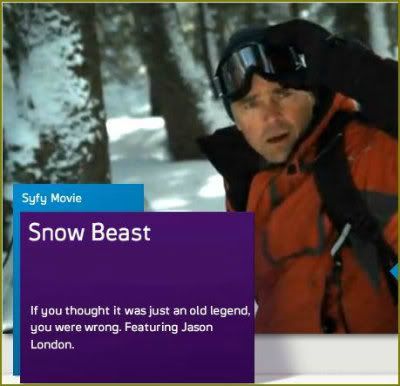 05:00 PM
Snow Beast
A scientist (
John Schneider
) and his research team try to evade a mysterious predator that appears to be responsible for a series of deaths after they travel to the Canadian wilderness to study a species of lynx, which have mysteriously disappeared from their territory.
Cast includes John Schneider, Jason London, Danielle Chuchran, Paul D. Hunt, Kari Hawker, Cory Anderson and Shawn Carter.
07:00 PM
Axe Giant
A dark, contemporary take on the tall tale of
Paul Bunyan
. Kids at a first-offenders' boot camp discover the legend of lumberjack
Paul Bunyan
is real, but is much more horrifying than they could have imagined. They incur the wrath of the 15-foot monstrous giant, who was banished from town 100 years ago and thought dead. The kids must team up with the local sheriff to stop
Bunyan's
new rampage of terror.
Cast includes Joe Estevez, Dan Haggerty, Thomas Downey, Amber Connor, Tim Lovelace, Jesse Kove, Kristina Kopf, Jill Evyn, Clifton Williams and Victoria Ramos.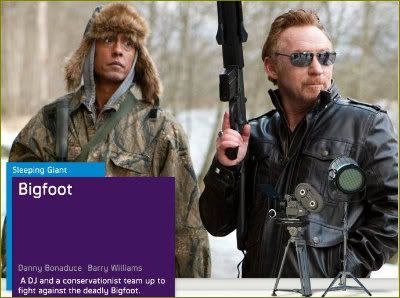 09:00 PM
Bigfoot
When
Bigfoot
attacks an 80s themed music concert, a concert promoter and a hippie burnout will do anything to protect the "
endangered species
."
Directed by
Bruce Davison
.
Cast includes Sherilyn Fenn, Andre Royo, Alice Cooper, Howard Hesseman, Bruce Davison, Barry Williams, Danny Bonaduce, Billy Idol, Stephanie Sarreal Park, Bob Bragg, Mark Carr, Ulric Dihle, Jason Nash, Noelia Rodriguez and Rosslyn Greer.
11:00 PM
Snow Beast
01:00 AM
Rage Of The Yeti
A quest for riches becomes a fight for survival after treasure hunters find snow monsters on a mountain in the Arctic.
Directed by
Stargate Atlantis'
David Hewlett
.
Cast includes David Chokachi, Matthew Kevin Anderson, Yancy Butler, Laura Haddock, Atanas Srebrev, David Hewlett, Jonas Armstrong, James Patric Moran, Rosalind Halstead, Emilia Klayn, Jesse Steele and Mike Straub.