Source: Syfy
schedulebot
[
NOTE: Syfy schedule subject to change(s)
]

MYTHOLOGICAL CREATURES MOVIE MARATHON - SYFY: SCHEDULE SUNDAY SEPTEMBER 1, 2013
09:00 AM Grendel
Chris Bruno
,
Ben Cross
and
Marina Sirtis
star in this dramatic adaptation of the fantasy epic "
Beowulf
," in which a hero battles a legendary monster.
Cast includes Chris Bruno,
Star Trek: The Next Generation's
Marina Sirtis, Michael J. Minor, Chuck Hittinger, Alexis Peters and Ben Cross.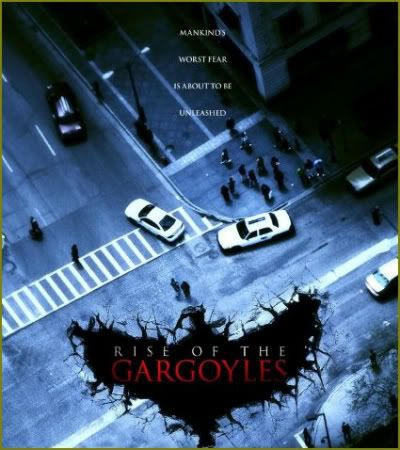 11:00 AM Rise Of The Gargoyles
American professor Jack Richmond's (
Eric Balfour
) theories regarding pagan architecture leave him somewhat of a joke in the academic community. However, he is forced to put his pride aside and hurry to Paris before an ancient gargoyle destroys the city.
Cast includes
Haven's
Eric Balfour, Caroline Néron, Justin Salinger, Ifan Huw Dafydd, Nick Mancuso, Tanya Clarke and Constantin Barbulescu.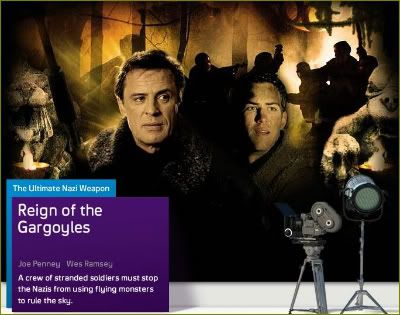 01:00 PM Reign Of The Gargoyles
Wes Ramsey
and
Joe Penny
star in this World War II monster movie, in which the Nazis bring stone gargoyles to life to combat U.S. forces.
Cast includes Joe Penny, Wes Ramsey, Sean Mahon, Julia Rose, Low Winter Sun's Billy Lush and John Ashton.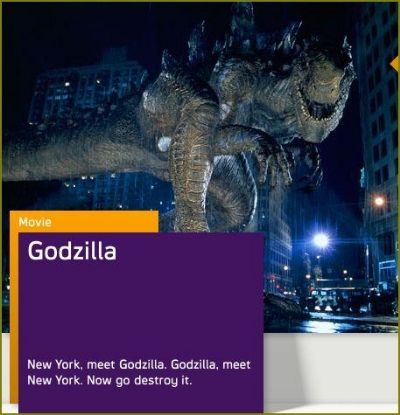 03:00 PM Godzilla
Special-effects vehicle in which a scientist (
Matthew Broderick
) teams with a mysterious agent (
Jean Reno
) to try to stop the massive, radioactive lizard from smashing Manhattan.
Cast includes Matthew Broderick, Jean Reno, Maria Pitillo, Hank Azaria, Kevin Dunn, Michael Lerner, Harry Shearer, Arabella Field, Vicki Lewis, Doug Savant, Nancy Cartwright, Richard Gant, Clyde Kusatsu and Glenn Morshower.
06:00 PM The Abyss
Oscar-winning special effects highlight this tale of rescue divers plagued by a mysterious force.
Cast includes Ed Harris, Mary Elizabeth Mastrantonio, Michael Biehn, Leo Burmester, Todd Graff, John Bedford Lloyd, J.C. Quinn, Kimberly Scott, Captain Kidd Brewer Jr., George Robert Klek, Christopher Murphy, Adam Nelson, Dick Warlock, Jimmie Ray Weeks, J. Kenneth Campbell, Ken Jenkins, Chris Elliott, Peter Ratray, Michael Beach, William Wisher Jr. and Michael Chapman.