Source:
Yahoo! TV
[follow link for complete column]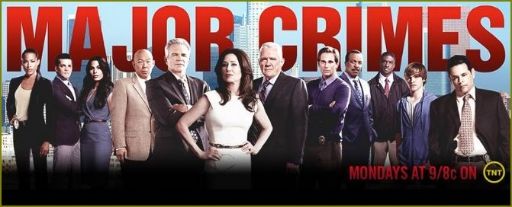 Yahoo! TV: Monday's Picks: What to Watch Monday, July 1, 2013
A list of can't-miss hot shows, undiscovered gems and fan favorites
...
Major Crimes
MONDAY 9 PM on TNT
Raydor and company think they have a case all sewn up tonight when they fly a material witness into Los Angeles to testify. But then the witness goes and gets fingered as the key suspect in a separate murder case. Plus, the squad can't resist gossiping when Rusty brings a girl with him to hang out at the police station.
CLICK HERE TO VIEW THE EPISODE TRAILER FOR 'I, WITNESS'