Source:
TV Guide
[follow link for complete column]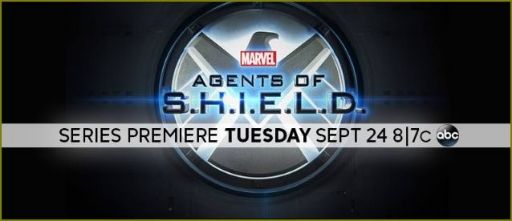 TV GUIDE: Ask Matt: S.H.I.E.L.D. vs. NCIS, Glee Tragedy, Orphaned at the Emmys
Jul 29, 2013
by
Matt Roush
Send questions and comments to
askmatt@tvguidemagazine.com
and follow on
Twitter
!
Question
:
NCIS
has been a ratings juggernaut for
CBS
for many years. It has consistently been the top-rated show. But I wonder if that is going to last.
ABC
has scheduled
Marvel's Agents of S.H.I.E.L.D.
opposite
NCIS
this fall. I know
S.H.I.E.L.D.
has a lot of positive heat going for it at the moment. It's also directly tied to a series of blockbuster movies. And now the very popular
Cote de Pablo
is leaving. Her character Ziva's chemistry with Tony has been a major draw. I know the show is going to have to very careful in who they hire to take her place. Could this be the season that knocks
NCIS
for a loop? Right now, it's looking a bit vulnerable. What are your thoughts? —
Todd
Matt Roush
: I'm thinking there will be room for both to thrive. I'll be getting my first look at
S.H.I.E.L.D.
next weekend when
ABC
presents its lineup at the
TCA
press tour, but there's little question it's one of the most anticipated new fall series. It may well take a bite out of
NCIS's
incredibly broad audience, especially in the younger demographics, but even with the controversial departure of Ziva — a subject that continues to percolate in my mailbag — it's probably not wise to underestimate a show that has lost precious little of its mainstream appeal in a decade on the air. If
S.H.I.E.L.D.
lives up to creative expectations, it will likely bring new viewers to the time period, including genre fans underserved when it comes to big-budget, network-caliber fantasy TV. I certainly wouldn't expect it to beat
NCIS
in the ratings (at least not in total audience), but if
S.H.I.E.L.D.
becomes a contender, that's good for everyone, especially
ABC
...
Agents of Shield
premieres Tuesday, September 24, 2013 at 8/7C on
ABC
.
Agents of Shield cast includes Clark Gregg, Ming-Na, Brett Dalton, Elizabeth Henstridge, Ian De Caestecker and Chloe Bennet.
NCIS
season 11 premieres Tuesday, September 24, 2013 at 8/7C on
CBS
.