Source:
Syfy
You Tube channel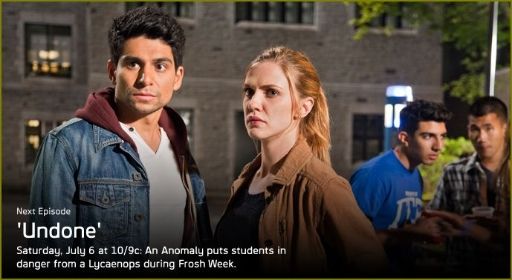 PRIMEVAL: NEW WORLD - SYFY VIDEO: 'UNDONE' EPISODE TRAILER - AIRS SATURDAY, JULY 6, 2013 AT 10/9C
Two dinosaurs travel through an anomaly and terrorize a college campus.
An Anomaly opens at a local university, putting students in danger from a Lycaenops, and leaving our team with a dilemma on their hands when the creature gets stranded in the present day.
Guest stars include Jodi Balfour, Patrick Sabongui, Andrea Brooks and Andrew MacFarlane.