Source:
TV Guide
[follow link for complete column]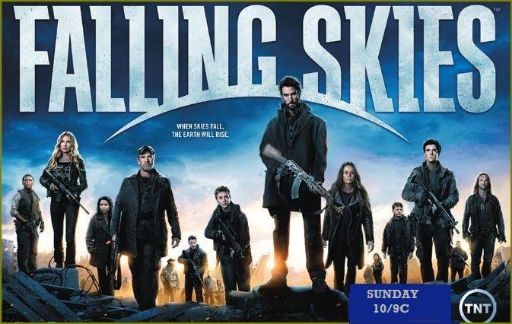 TV GUIDE: Weekend Playlist: Showtime's Ray Donovan and Dexter
Jun 28, 2013
by
Matt Roush
...
MORE SUNDAY DRAMA
: As odd couples go, it's hard to beat
Falling Skies'
heroic Tom Mason (
Noah Wyle
) and thorn-in-his-side rascal John Pope (
Colin Cunningham
), yoked together in a desperate trek through treacherous woods after their plane was shot down in last week's cliffhanger of
TNT's
popular alien-invasion drama (Sunday, 10/9c). "
You are the king of chaos, Mason. It follows you
," Pope grumbles as they avoid Skitters and other dangers, and even when it looks like they're bonding over stories of family and executing escapes in
Butch-Sundance
mode, the real trick will be for them not to kill each other before they make it back to Charleston. Back home, the hunt is on for fugitive Dr. Anne and her hybrid-alien baby Alexis, but with the possessed Bad Hal among the search party, it's not going to be an uneventful quest...
CLICK HERE TO VIEW THE EPISODE TRAILER FOR 'SEARCH AND RECOVER'