Source: Syfy
schedulebot
[
NOTE: Syfy schedule subject to change(s)
]

FANTASY MOVIE MARATHON - SYFY: SCHEDULE MONDAY, JANUARY 17, 2013
08:30 AM
Beyond Sherwood Forest
Robin Hood (
Robin Dunne
) must find a cure for a woman cursed to turn into a murderous beast during the daytime, as well as keep Maid Marian (
Erica Durance
) safe from harm.
Cast includes
Sanctuary's
Robin Dunne and Robert Lawrenson,
Saving Hope's
Erica Durance, Julian Sands, Katharine Isabelle, Mark Gibbon, Cainan Wiebe, Richard de Klerk, Bill Dow, Brent Stait, John Novak, David Richmond-Peck, Paul Lazenby and David Palffy.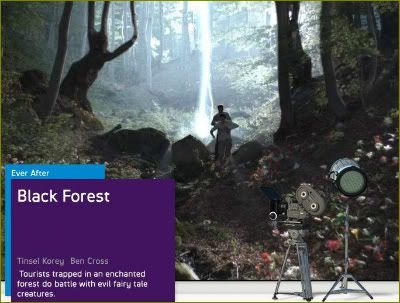 10:30 AM
Black Forest
A group of naive tourists take a sightseeing tour into a supposed enchanted forest, where they encounter evil creatures from the world of fantasy. Trapped in the
Black Forest
, their only hope of survival is fighting their way out.
Cast includes Ben Cross, Tinsel Korey, Claire Foster, Dhafer L'Abadine, Oliver James, Andy Clemence, Howerd Charles, Sarah Brown, Velizar Binev, Mike Straub, Sapphire Elia, Jesse Steele and Tobias Hewitt.
12:30 PM
The Golden Compass
In a parallel universe, young Lyra Belacqua (
Dakota Blue Richards
) journeys to the far North to save her best friend and other kidnapped children from terrible experiments by a mysterious organization.
Cast includes Nicole Kidman, Daniel Craig, Dakota Blue Richards, Ben Walker, Eva Green, Tom Courtenay, Sam Elliott, Christopher Lee and Derek Jacobi.
03:00 PM
Catwoman
Campy comic-book action with
Halle Berry
as a cosmetics-company employee who is killed when she learns a dark corporate secret and is revived as a sexy feline superhero.
Cast includes Halle Berry, Benjamin Bratt, Sharon Stone, Lambert Wilson, Frances Conroy, Alex Borstein, Michael Massee, Byron Mann, Kim Smith,
Sanctuary's
Christopher Heyerdahl, Peter Wingfield, and Ryan Robbins;
Stargate SG1/Atlantis
alums Ona Grauer, Aaron Douglas, Peter Williams, Michasha Armstrong and Herbert Duncanson.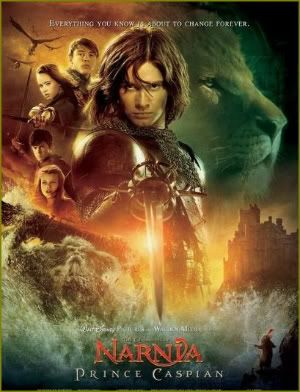 05:00 PM
The Chronicles Of Narnia: Prince Caspian
The four Pevensie children return to
Narnia
, only to discover that a thousand years have passed since they ruled there, and the evil King Miraz (
Sergio Castellitto
) has taken charge. With the help of a heroic mouse called Reepicheep, and the exiled heir to the throne, Prince Caspian (
Ben Barnes
), they set out to overthrow the King, once again with Aslan's help.
Cast includes Ben Barnes, Georgie Henley, Skandar Keynes, William Moseley, Anna Popplewell, Sergio Castellitto,
Game of Thrones'
Peter Dinklage, Warwick Davis and Vincent Grass.