Source:
Syfy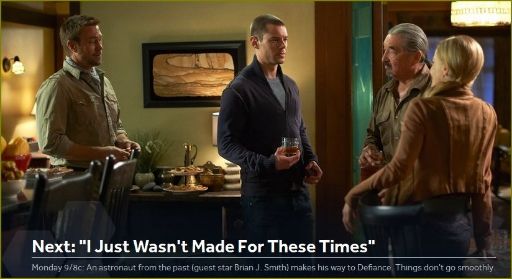 DEFIANCE - SYFY VIDEO FEATURETTE: 'SHOTTING THE SHTAKO - EPISODE 7' WITH JAIME MURRAY
Jaime Murray
(Stahma) sits down with
Kevin Murphy
(Executive Producer) to talk about what went on behind the scenes for
Defiance's
Episode 7, '
Goodbye Blue Sky
.'
Defiance
airs Monday at 9/8C on
Syfy
.
CLICK HERE TO VIEW THE EPISODE TRAILER FOR 'I JUST WASN'T MADE FOR THESE TIMES,' AIRING JUNE 10, 2013.