Source:
You Tube
and thank you to composer
Bear McCreary
for his heads up tweet!

DEFIANCE - VIDEO: 'THEME FROM DEFIANCE' - NEW SERIES PREMIERES MONDAY, APIRL 15, 2013 AT 9/8C ON SYFY
For more information about this release, see the composer
Bear McCreary's
blog entry
.
Premise
: A war between humans and aliens has left Earth forever changed in this futuristic drama, which follows a group of survivors as they struggle to rebuild and live together in peace.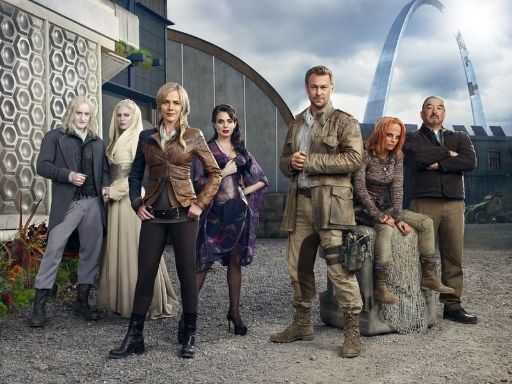 Defiance cast includes Tony Curran, Jaime Murray, Julie Benz, Mia Kirshner, Grant Bowler, Stephanie Leonidas and Graham Greene.