Source:
Syfy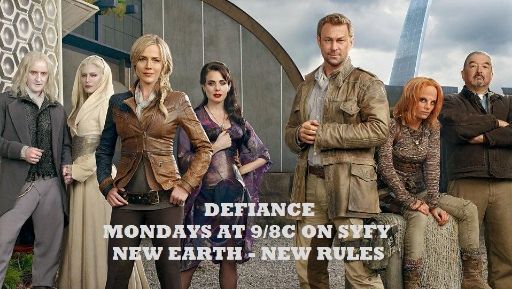 DEFIANCE - SYFY VIDEO: 'DOWN IN THE GROUND WHERE THE DEAD MEN TO' - COMPLETE EPISODE
Rafe (
Graham Greene
) and Nolan (
Grant Bowler
) search underground St. Louis while looking for an escaped convict.
Defiance cast includes Tony Curran, Jaime Murray, Julie Benz, Mia Kirshner, Grant Bowler, Stephanie Leonidas and Graham Greene.
Guest stars include Rob Archer, Robert Clarke, Marianthi Evans, Ric Garcia, Douglas Nyback, Kevin Shand and Dewshane Williams.
Defiance
airs Monday at 9/8C on Syfy.
CLICK HERE TO VIEW THE EPISODE TRAILER FOR 'THE DEVIL IN THE DARK,' AIRING APRIL 29, 2013.