Source:
The Point
[follow link for additional listening options]

DEFIANCE - THE POINT: JULIE BENZ AUDIO INTERVIEW - NEW SERIES PREMIERES MONDAY, APRIL 15, 2013 AT 9/8C ON SYFY
The buzz on the massive third-person shooter video game and TV show,
DEFIANCE
, has been generating for almost a year. Now with the premiere days away (Monday 4/15 on SyFy), we get more details from the set, by way of actress
Julie Benz
("Amanda").
Set on a transformed Earth thirty years in the future,
Defiance
is the story of courage and survival in a frontier town where feuding factions of humans and aliens must stand together against outside forces that threaten their existence.
Defiance
premiering Monday April 15 at 9/8c on Syfy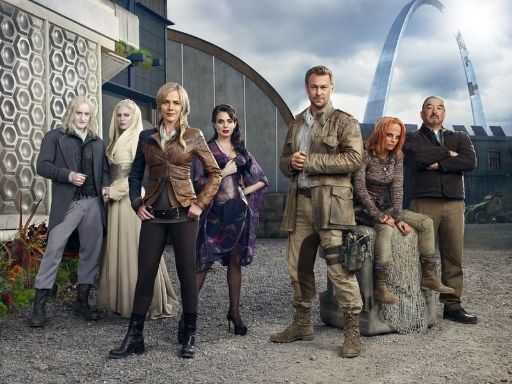 Defiance cast includes Tony Curran, Jaime Murray, Julie Benz, Mia Kirshner, Grant Bowler, Stephanie Leonidas and Graham Greene.
DOWNLOAD AUDIO INTERVIEW