Source:
nbcu direct
You Tube channel

NBCU DIRECT VIDEO: Alien Language Expert Talks Creating Languages For Syfy's 'Defiance'
As part of our count down to the premiere of Syfy's "
Defiance
" on April 15th we caught up with linguist
David Peterson
who developed a series of alien languages that have become common parlance on the earth of 2046, which is when the show takes place. In this video
Peterson
, who also developed the Dothraki language used in "
Game of Thrones
," shares a little about what went in to inventing the way aliens communicate with one another, and don't forget to tune into Syfy on April 15th!
Set on a transformed Earth thirty years in the future,
Defiance
is the story of courage and survival in a frontier town where feuding factions of humans and aliens must stand together against outside forces that threaten their existence.
Defiance
premiering Monday April 15 at 9/8c on Syfy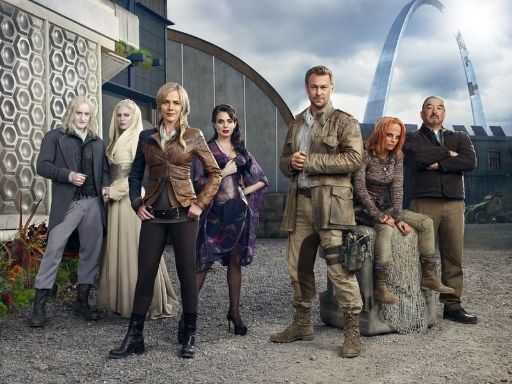 Defiance cast includes Tony Curran, Jaime Murray, Julie Benz, Mia Kirshner, Grant Bowler, Stephanie Leonidas and Graham Greene.