Source:
Collider
[follow link for complete interview]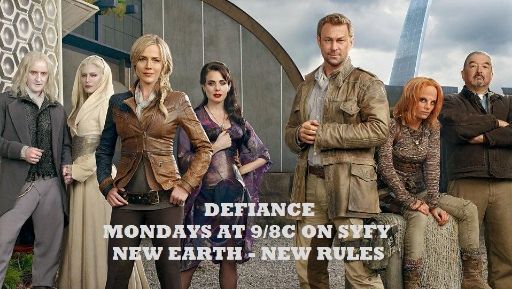 COLLIDER: Stephanie Leonidas Talks DEFIANCE, What Drew Her to the Character, Her Knife Training, The Make-Up Process, and More
by
Christina Radish
April 20th, 2013
The
Syfy
drama series
Defiance
, which is also a multi-platform video game, is the first-ever convergence of television and online gaming, featuring an interconnected world between the two mediums as they evolve together into one overall story. Set in the near future, the show is a story about survival under extreme circumstances, with humans and aliens trying to co-exist peacefully in this new civilization. From executive producer
Kevin Murphy
, the show stars
Grant Bowler
,
Julie Benz
,
Stephanie Leonidas
,
Tony Curran
,
Jaime Murray,
Graham Greene
and
Mia Kirshner
.
During this recent exclusive phone interview with Collider, actress
Stephanie Leonidas
– who plays Irisa, an Irathient warrior who is also the adopted daughter of Nolan – talked about the appeal of this project, what drew her to this character, why it's important to her that Irisa keep her edge, the relationship between Nolan and Irisa, what Irisa's journey is like this season, the knife training she did, the make-up process she goes through, what these elaborate sets are like to work on, and how excited she is to continue to explore who Irisa is...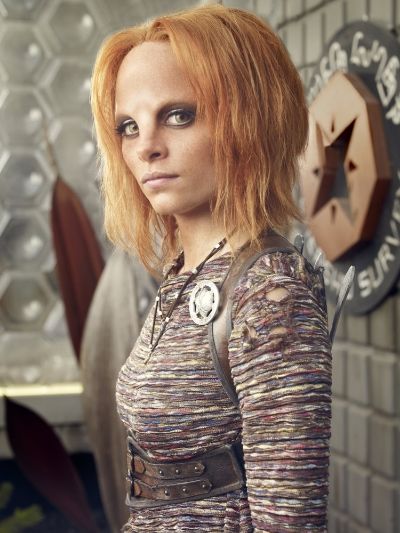 ...
Collider: Was it important to you that she keep that feral edge to her and not become too human?
Stephanie Leonidas
: "
That's an interesting question. With Irisa, she's been brought up by Nolan (Grant Bowler), who's a human. But, the most interesting thing to me is that there were so many times that things didn't make sense to her when they did to him, and she didn't quite fit in. I always liked the fact that she went back to her roots and didn't ever feel so comfortable, but didn't really know why, and was constantly battling with herself. She was like a young girl, and I liked that aspect of it, as well. She's just like any human girl, having to deal with all of that stuff. It was about what being an Irathient meant to her, and about discovering a lot about herself and her past. I think it's definitely something that I, as Irisa, would like to hang onto because I think it's important.
"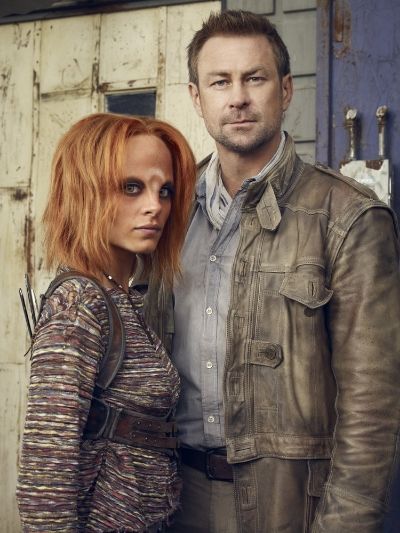 Stephanie Leonidas and Grant Bowler
Collider: How would you describe the relationship between Nolan and Irisa?
Stephanie Leonidas
: "
It's like many father-daughter relationships, in some ways. They have their moments. They're fiercely loyal towards each other, and they would do anything for each other. They'd live or die together. There's no doubt about that. They're so loyal that they would do anything for each other. But, like any father-daughter relationship, they have their moments and there are many of them. With Irisa, she's quite dangerous, as well. She carries knives. It's an interesting roller coaster between those two...
"
CLICK HERE TO VIEW THE EPISODE TRAILER FOR 'DOWN IN THE GROUND WHERE THE DEAD MEN GO,' AIRING APRIL 22, 2013 AT 9/8C ON SYFY.